20/02/2023
Grandeco's must-have wallpaper collection in collaboration with Paul Moneypenny
'Paul Moneypenny for Grandeco' is the result of the special collaboration between Grandeco WallFashion Group and Paul Moneypenny. You may know the British TV personality from his participation in the BBC show 'Interior Design Masters'. The so-called 'King of Wallpaper' is known for his eclectic, colourful style and has years of experience as a wallpaper designer and retailer. Together with the Grandeco design team, he designed a wallpaper collection that is unique, accessible and easy to apply at the same time.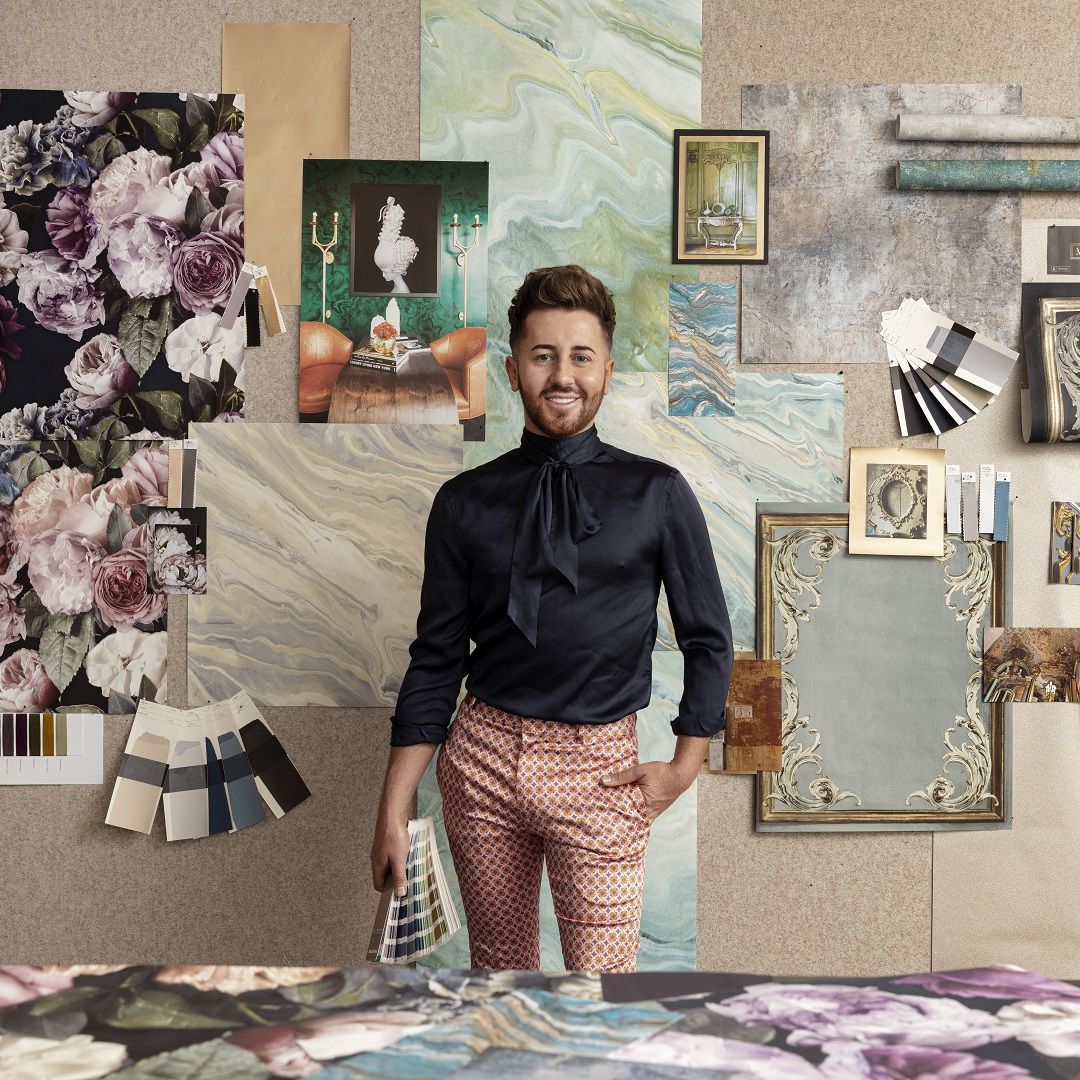 Moneypenny's love for wallpaper, lavish colours, the refined Italian Rococo style and the art of Dutch grandmasters resulted in a collection with two distinct themes. On the one hand, 'Grandeur' showcase picturesque floral motifs and quirky marble prints with colours that splash off your wall and textures you would like to touch. On the other hand, 'Surface Matters' we observe industrial textures that, dipped in a blue-greige colour palette and finished with metallic or gold accents, look warmly minimalist and very contemporary. Together, they form must-have wallpapers for a feel-good interior."
"It was so nice that the Grandeco team did not try to suppress my pronounced ideas. On the contrary, they were even encouraged."
Paul Moneypenny
Wallpaper for any interior
For Paul Moneypenny, a wallpaper collection bearing his name is a dream come true. And what's more: right from the start of the collaboration, his aim was to see the wallpaper in as many interiors as possible. "I have a distinct style, but at the same time I have a strong commercial mindset. That's why I work with sustainable trends, push novelties to the limit and immerse the whole thing in my signature bath. Of course, with a nod to lavish castle interiors and the Rococo style, the designs also have a subtle British side. (laughs)".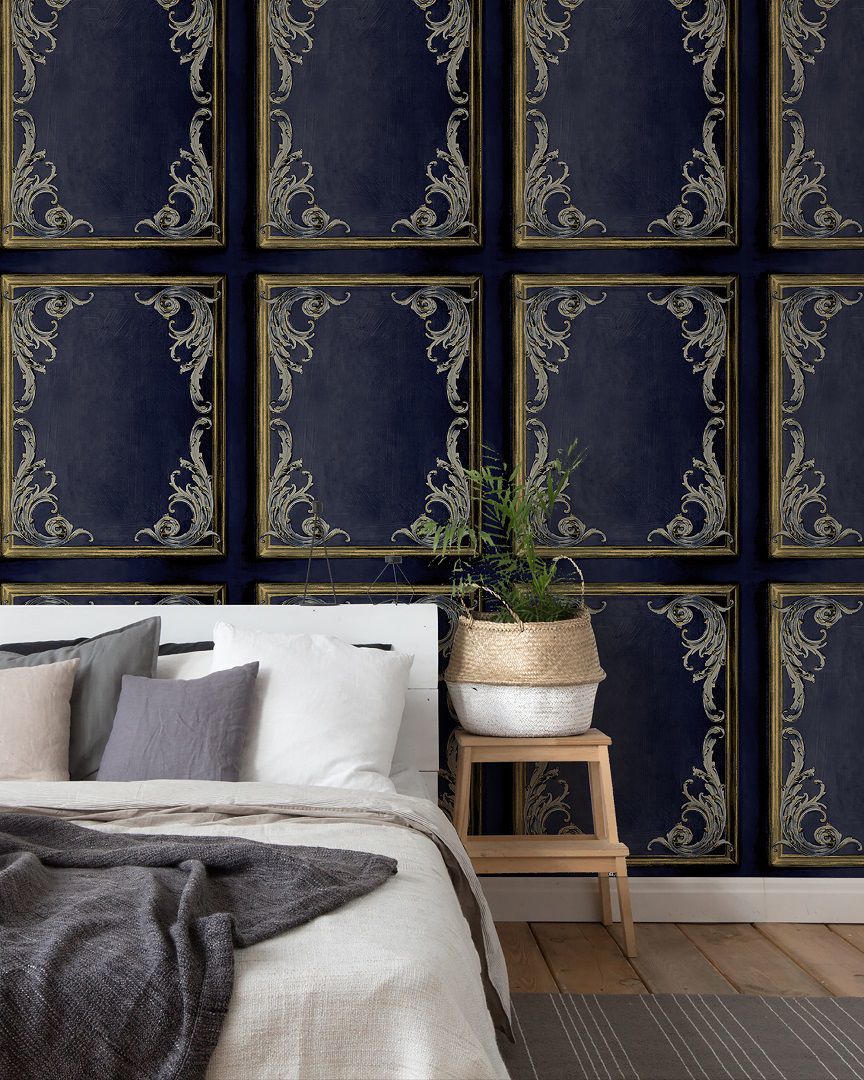 Wallpaper roll with wow effect
As an experienced retailer, Moneypenny also considers the look and feel of the wallpaper roll and how it presents itself in a shop or showroom. "It is important for a wallpaper roll to stand out on shop shelves and to trigger people with its look and feel and encourage them to make a purchase. That aspect also played a role during the creation process." The collaboration with Grandeco did not come by chance. Paul: "I have been working with Grandeco's collections for a long time. The quality of the products and the simplicity with which you apply the wallpaper are distinctive. Moreover, they bring a high-end look at affordable prices. Just right!"
Curious about Paul Moneypenny's wallpaper collection in collaboration with Grandeco? Discover the designs here.
Other news
Grandeco launches virus-killing wallpaper
Grandeco WallFashion Group presents 'Pure & Protect', the first wallpaper worldwide to eliminate viruses, bacteria and fungi.
The XL wallpaper collection Mural Young Edition features photographic murals
Grandeco launches Mural Young Edition, a new digital wallpaper collection with creative, photographic murals to emphasise your personal style.