Classic Blue: 6 interiors showcasing Pantone's Colour of the Year
Classic Blue: 6 interiors showcasing Pantone's Colour of the Year
At the start of 2020, Pantone selected Classic Blue as their Colour of the Year. According to the company best known for its Pantone Matching System, it's a timeless and durable shade that's elegant in its simplicity. Classic Blue is perfect for those seeking reassurance, stability and connection. The colour is additionally reminiscent of our desire for strong foundations as we enter a new era. Every interior could do with a refresh from time to time. Adding colour and pattern quickly and effortlessly lends your room a new ambience. Classic Blue looks great during the winter months and can simultaneously conjure a breezy summer vibe. All in all, an extremely accessible colour that breathes new life into your interior. But what's the best way of incorporating this must-have shade? We've listed our favourite Classic Blue wallpapers for you below: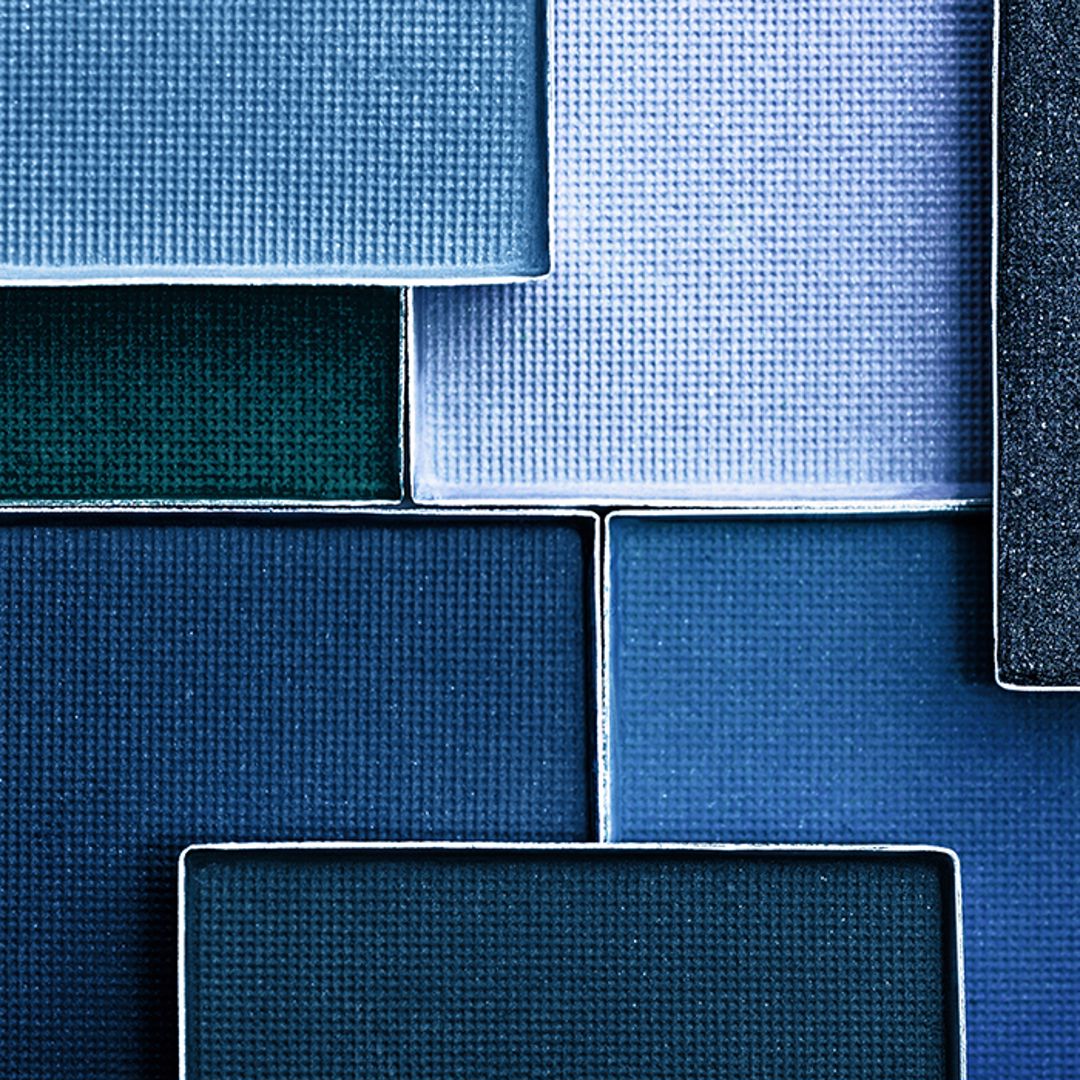 Ever seen blue sand? The Grain de Sable wallpaper from the Karin Sajo Paris collection is available in neutral sand colours, yet particularly captures the imagination in Classic Blue. This plain wallpaper adorns in its simplicity and serves as a graphic representation of the mineral and organic richness of sand.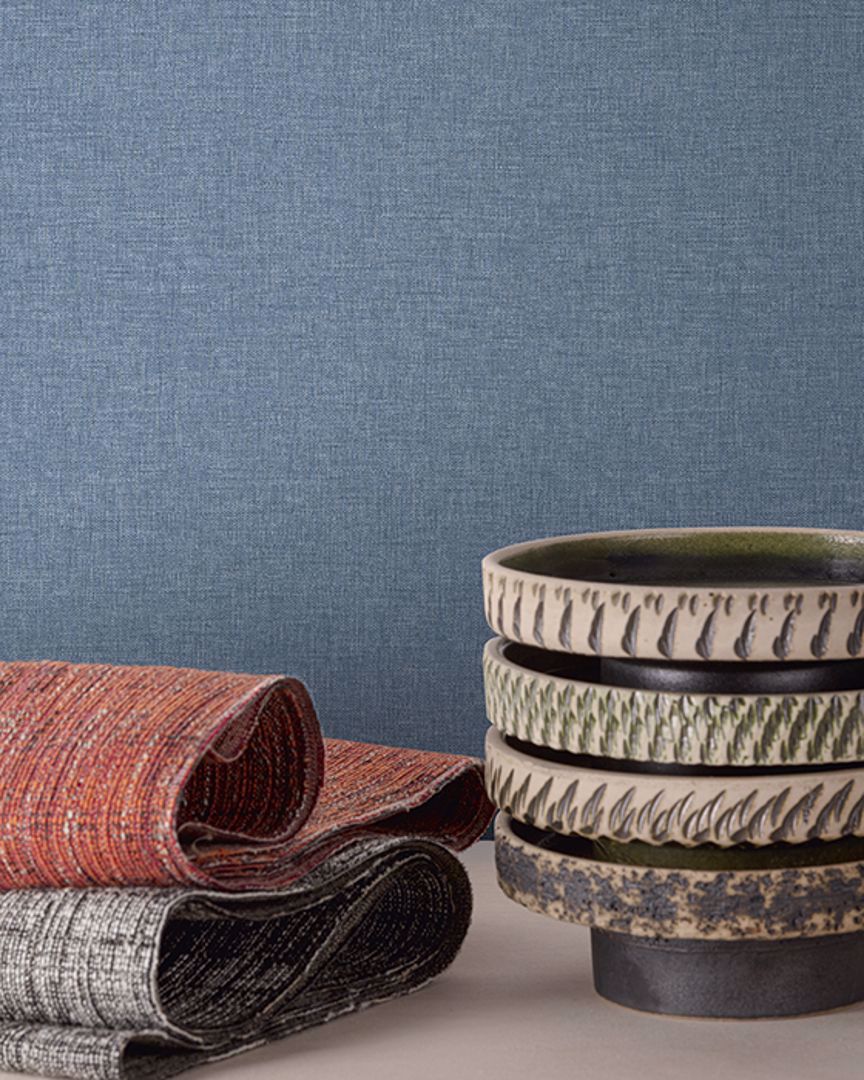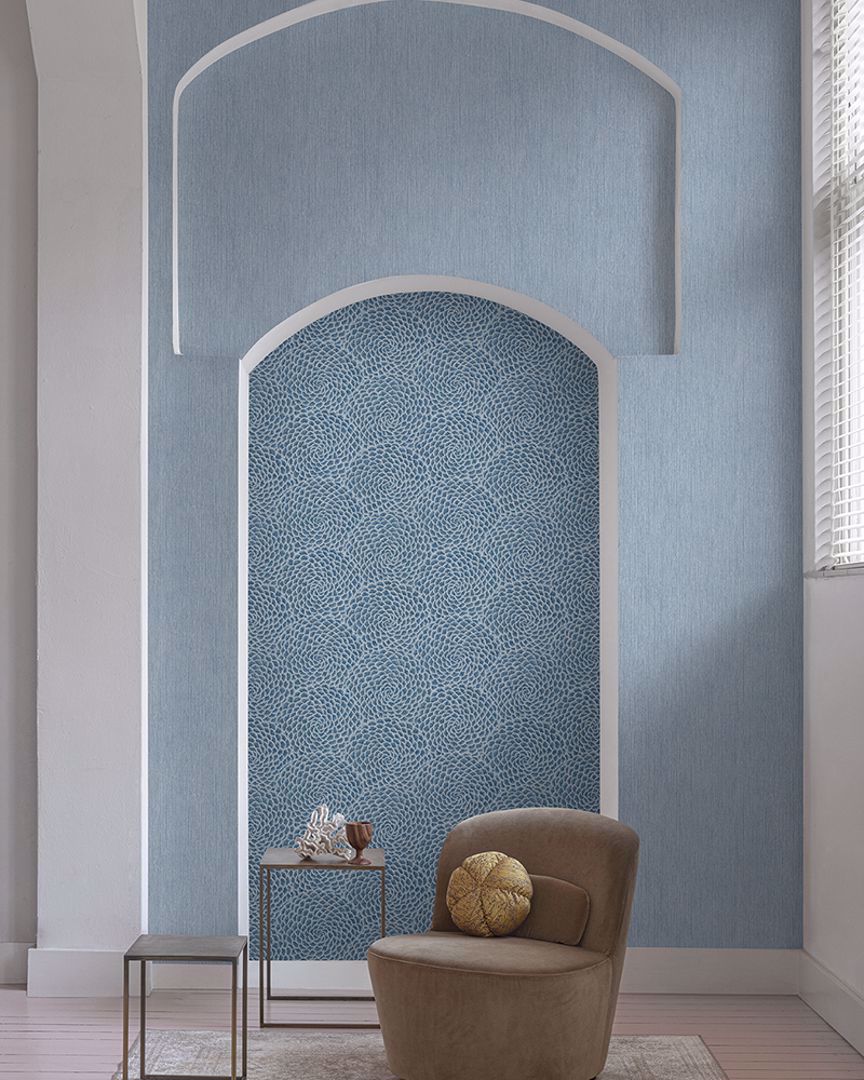 Combine Classic Blue with neutral shades of grey and beige, as shown in this stunning interior decorated in the Pétales De Nacre wallpaper. This dazzling wallpaper from the Karin Sajo Paris collection flaunts a contemporary interpretation of the classic floral motif. The wall covering is finished with mother-of-pearl and adds realism and depth to your walls. A genuine eye-catcher.
Breathtaking blue from the depths of the ocean. The Lamel de corail wallpaper combines a summer graphic print in dark and intimate tones. This maritime-themed wallpaper is derived from the irregular and undulating shape of coral. Its translucent micro beads encourage a subtle play of light that mimics the jagged effect of asymmetrical coral.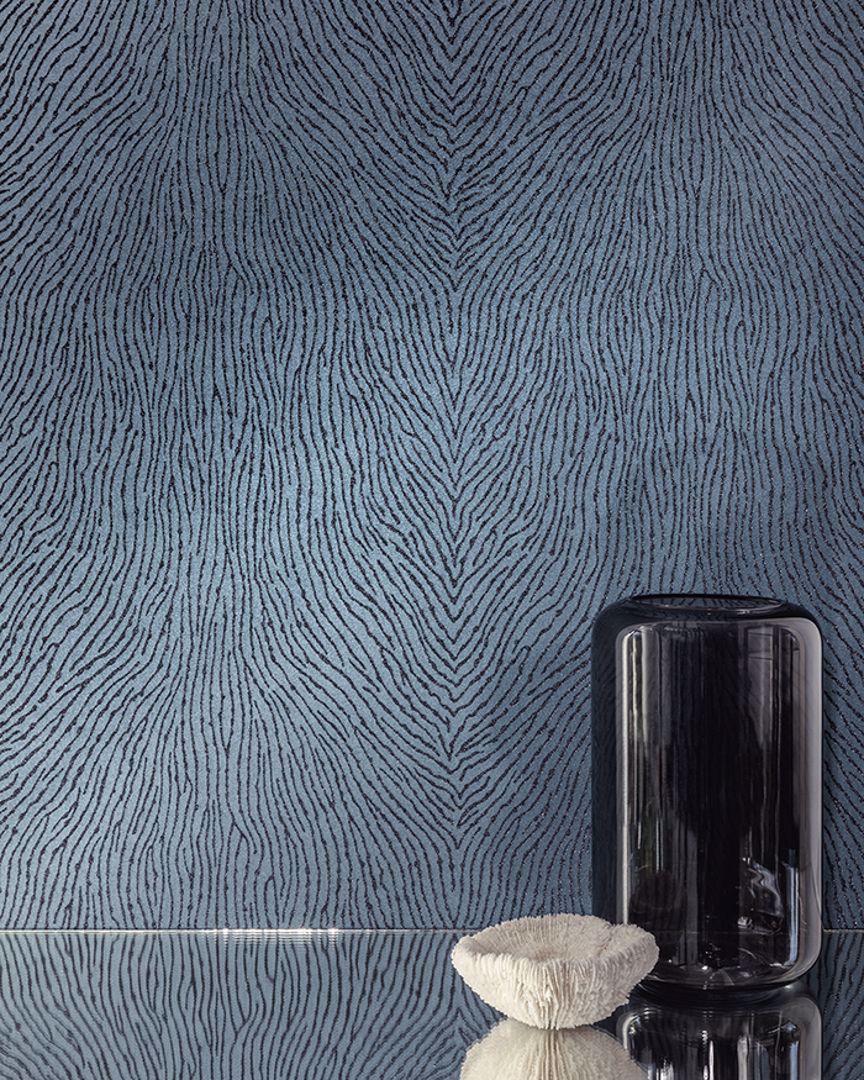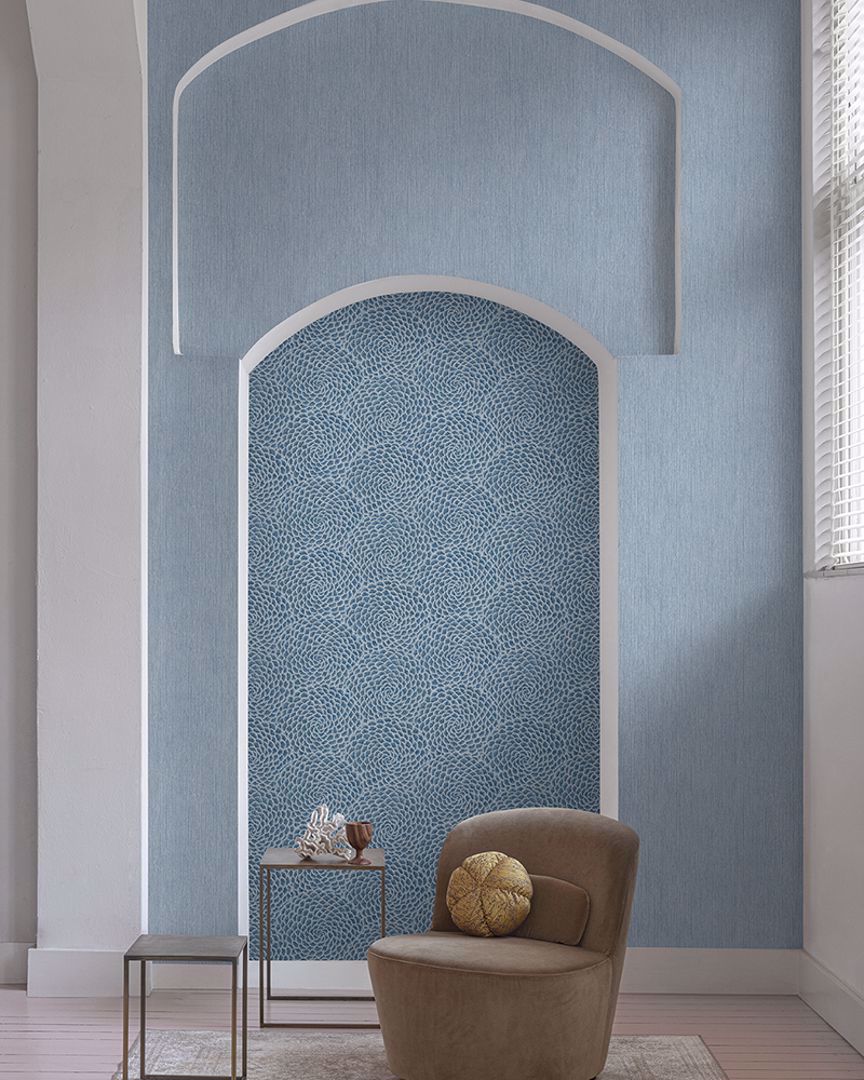 In this interior, white walls contrast effortlessly with a Classic Blue geometric wallpaper. This wallpaper not only boasts a striking colour, it also features a distinctive relief motif that's inspired by woven wicker mats.
Classic Blue with an extra touch. Blue tones are combined with a romantic water lily motif. The wallpaper with watercolour motif brings the underwater life to your wall. This design is available in various colours, including this Classic Blue shade. For a space of modern grandeur.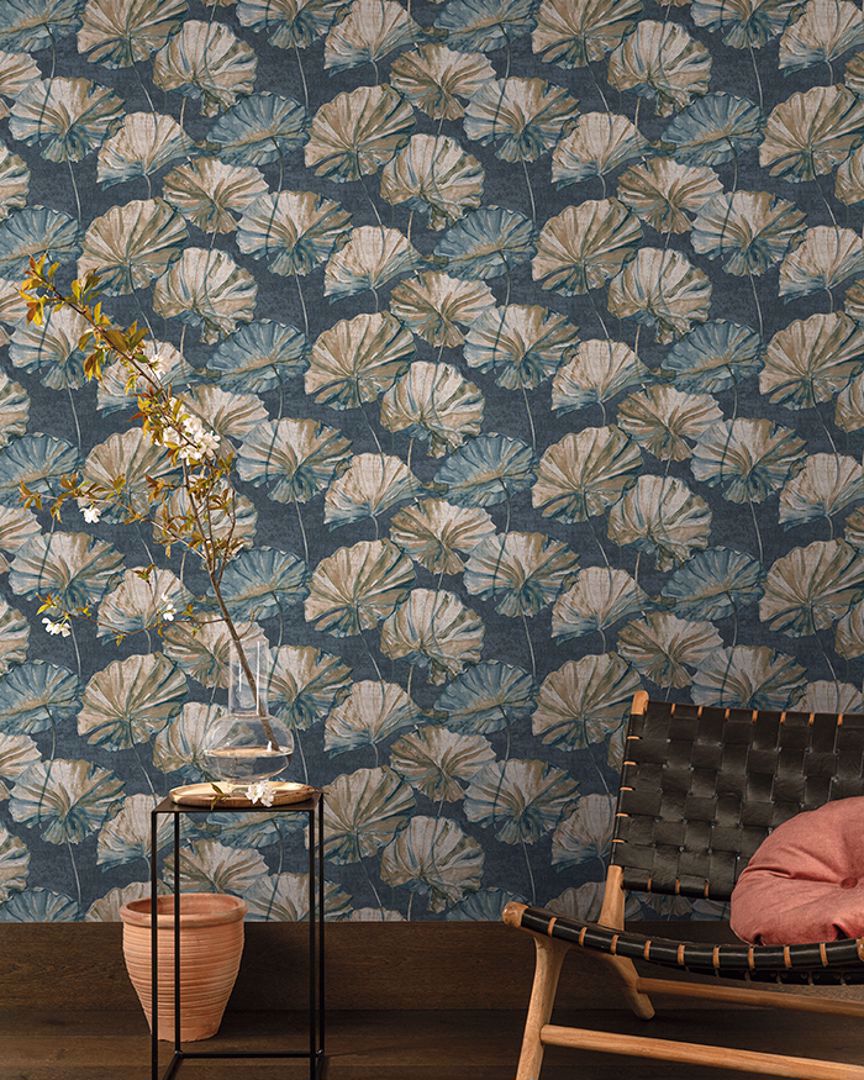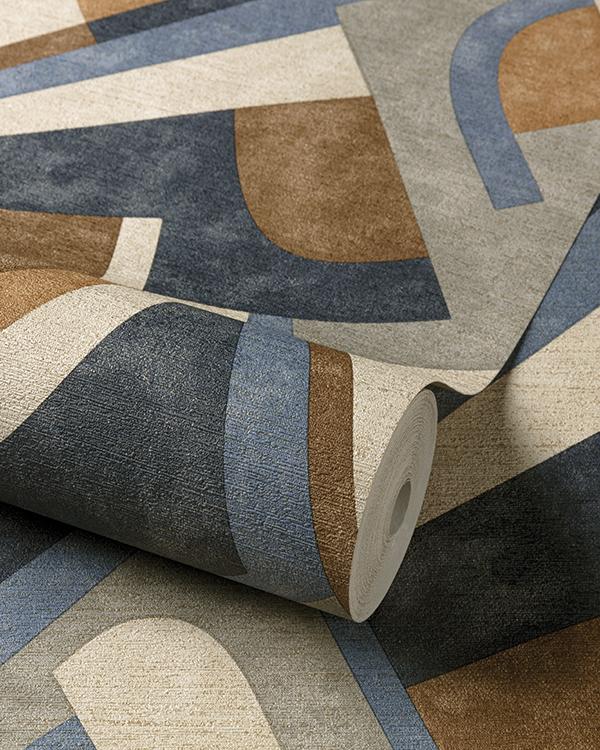 Cosiness abounds in this cosy living room with the Kandinsky wallpaper. Blue and beige tones in combination with texture and subtle gloss effects, make this wall decoration an absolute winner that wants to be seen.
Related collections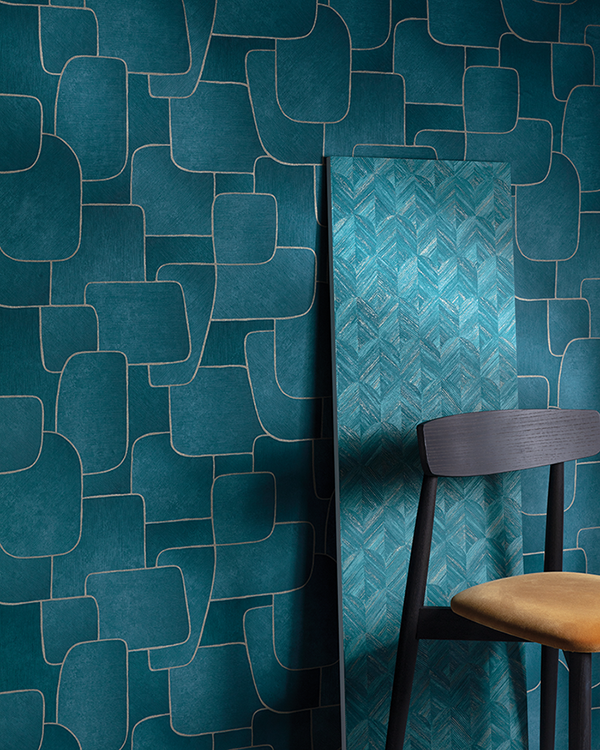 Muse
Experience the thrill of vibrant, artistic designs on luxurious wall decoration.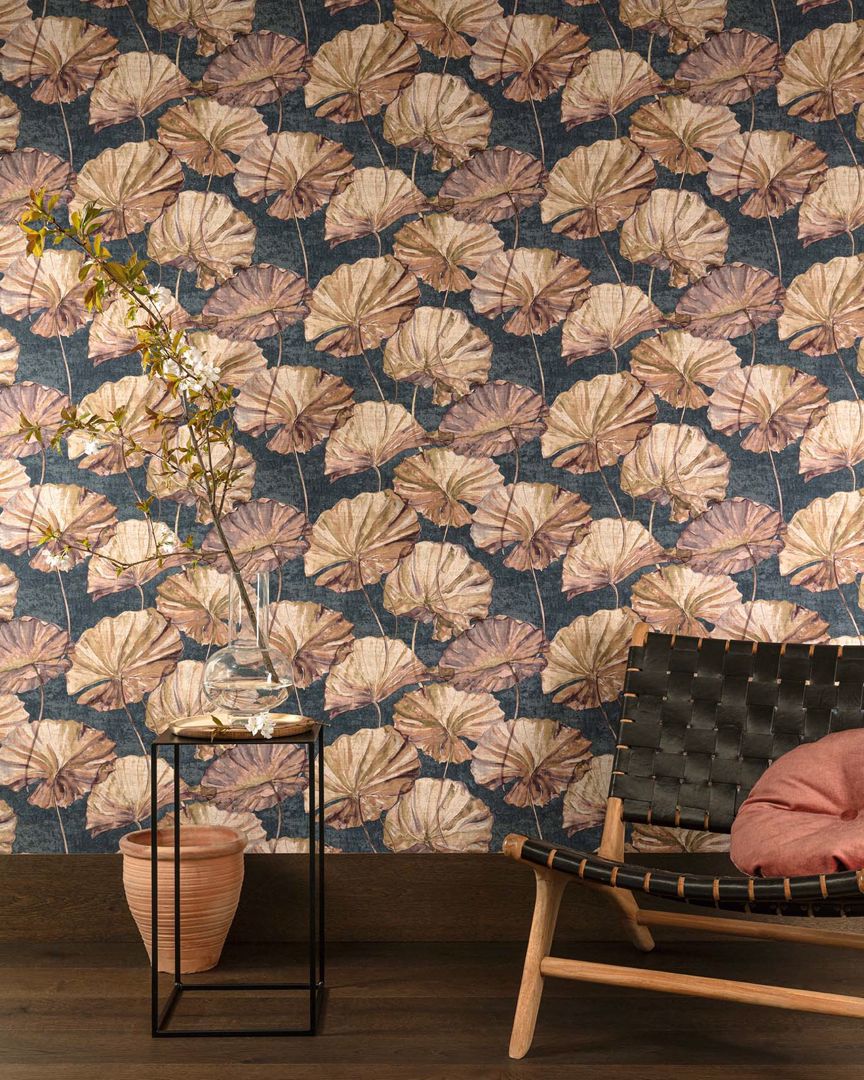 Elementum
Discover the fragile beauty and the special power of the four natural elements in this sophisticated wallpaper collection.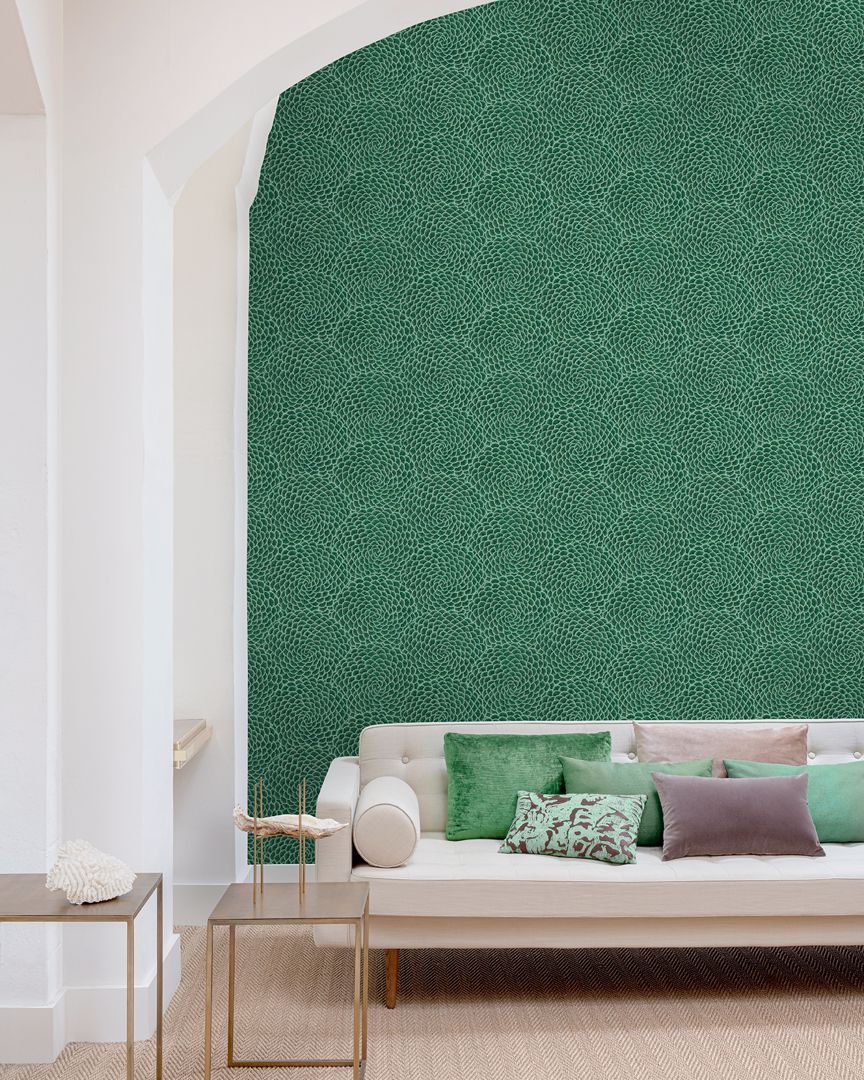 Karin Sajo Paris
From Haute Couture to making walls beautiful. GrandecoBoutique embarks on an exceptional collaboration with top designer Karin Sajo.
Other content
Stand out with the 'King of Wallpaper'
Paul Moneypenny is known for his exuberant, eclectic style and has designed his own wallpaper collection with Grandeco. Get started with his tips and immerse yourself in his universe of quirky designs.
Creative photo wallpaper for your modern interior
Which wallpaper suits your modern interior and your personal style? Get inspired by the five themes of the Mural Young Edition XL wallpaper collection.