Sustainability
Sustainability
Grandeco is committed to a sustainable society. We feel it is our duty to economically use renewable raw materials, to optimize our energy consumption and to work towards clean water. Because you too will benefit from it. For each part of our production process, we ask ourselves which efforts we can make to minimize the impact on the environment. Furthermore, we focus on products with the emission-efficient A+ classification and phthalate-free alternatives, and we offer you the possibility to go all out for 100% recyclable ecological wall decoration.
Pure and Protect
Wallpaper for healthy spaces
Wallpaper with antiviral coating
The wallpaper of tomorrow will not only make your space more beautiful, it will also contribute to a healthy living environment. Grandeco WallFashion Group Presents Pure & Protect, an initiative committed to providing a better environment and a healthier living environment. Pure stands for choosing pure and sustainable materials, which helps protect people, society and environment, hence Protect.
Find out more about the Pure & Protect technology.
Other initiatives
We have some exciting news to share with you soon.
Eco deco
Ecological wallpaper is the wall decoration par excellence for a new and better future. That is why we have developed a production process in which residual or harmful substances cannot escape. In addition, no chemicals, plastics or pvc are used. Eco Deco consists of three layers of ecological material: a non-woven layer, a layer of environment-friendly polymer and a printed layer. As is the case with vinyl wall decoration, we use the direct printing method. These products are 100% recyclable.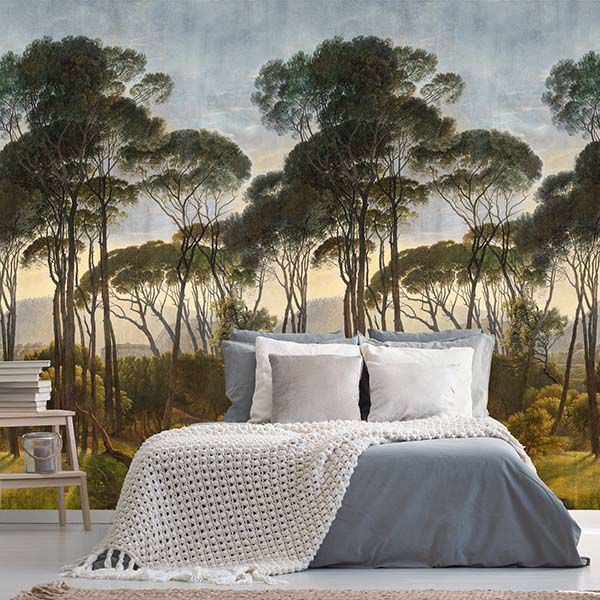 Quality labels
It will come as no surprise that Grandeco Wallfashion Group recognizes the importance of 'sustainable forest management'. After all, without forest there is no wood and therefore no paper. Since we wish to actively contribute to a sustainable management of natural wood reserves, we have applied for and have been awarded national and international certificates such as the FSC label. The FSC label (Forest Stewardship Council) guarantees that our paper comes from recycled and/or sustainably managed forests. These forests are selectively felled, and new trees are continuously planted. Wood and derived products can only bear an FSC label after the entire processing chain has been monitored: from forest to end product.
Recycling, water treatment and other efforts
Recycling
For the recycling of our packaging material, we work together with Fost Plus, Val-i-Pac, Info-tri and Grüne Punkt.
Water treatment
For the recycling of our packaging material, we work together with Fost Plus, Val-i-Pac, Info-tri and Grüne Punkt.
Energy
The solar panels on the roof of our warehouse account for 7% of our power consumption on an annual basis. In addition, the use of combined heat and power enables us to heat our offices, the preparation department and our warehouse with the hot air of our production process. In total, we generate about 30% of our power consumption ourselves.
We also have several relighting projects or 'intelligently controlled led lighting' yielding energy savings of between 50 and 70%. To conclude, we have joined the EPA or 'energy policy agreements', meaning that we apply energy-saving measures. So far, we have kept our promise to use 2% less primary energy every year per square meter of produced top-quality wall paper.
CO2 neutrally produced hygiene products
For our toilets we use CO2 neutrally produced hygiene products from Satino Black. This yields an indirect saving of cellulose, energy, water and CO2 emissions.
Bicycle leasing
Healthy and fit employees are our greatest asset. We encourage bicycle commutes to the workplace by offering our staff the possibility of leasing a bicycle because it is good for their health and for the environment.