We help you to make your space more beautiful & healthier
We help you to make your space more beautiful & healthier
Besides creating unique designs and high-quality products, Grandeco WallFashion Group is also fully committed to innovation.
We launched wallpaper that helps you to eliminate bacteria, fungi, and viruses, among which Covid-19 to meet the demands of tomorrow in a rapidly changing world. Discover our antiviral coating.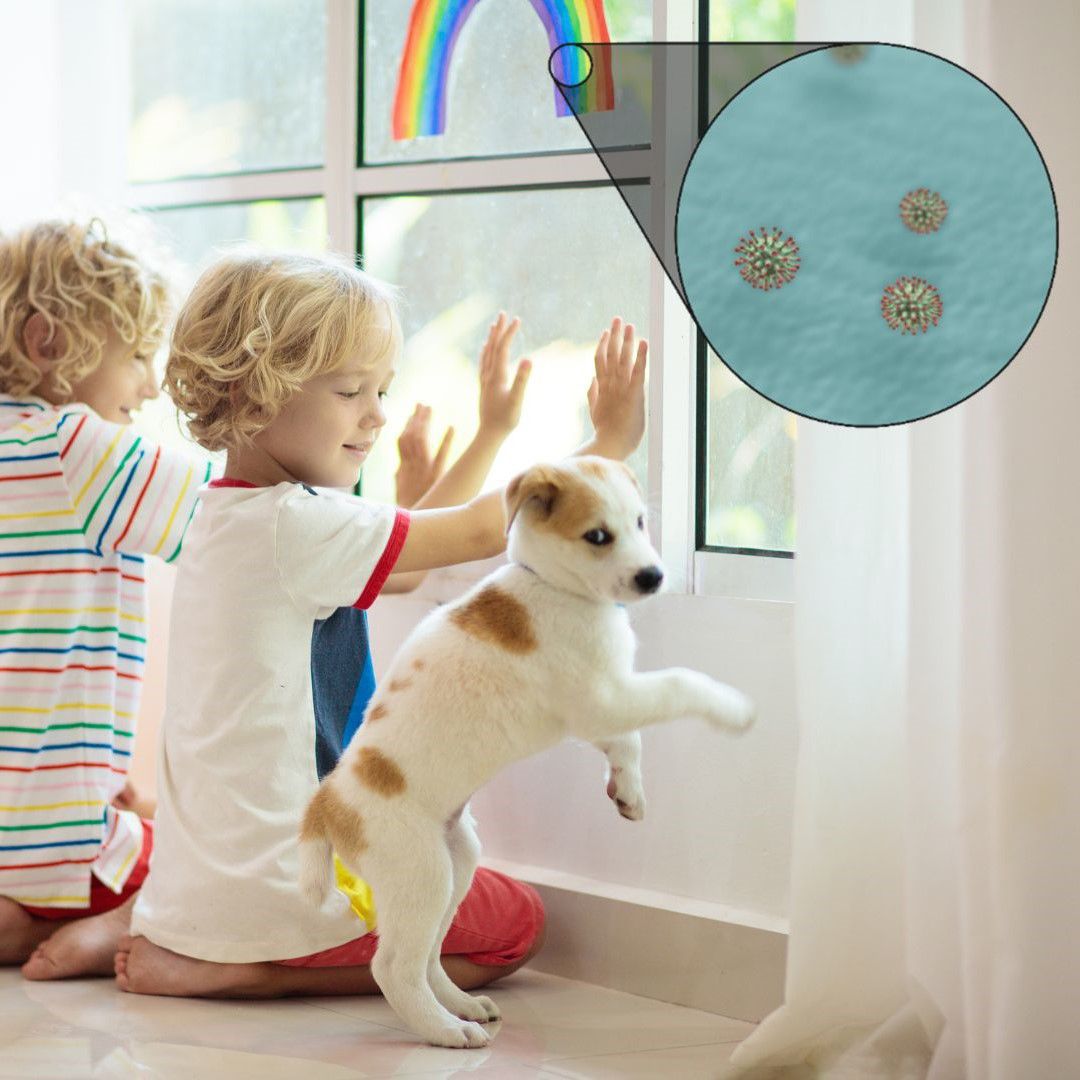 Did you know that a typical household can harbour more than 9000 types of viruses and bacteria?
And did you know that wallpaper can help you to overcome this?
Discover our antivoral coating
Grandeco uses Nobacoat®, a patented technology exclusively used for wallpaper by Grandeco.
Eliminates 99.9% of harmful particles
Nobacoat®, a transparent disinfectant coating, is at the base of the coating. The coating has been used in various industries and eliminates 99.9% of all harmful particles that touch the coating in 1 hour.
Create a more healthy and safe space
Unlike all similar products in the market, the coating is water-based and operates mechanically. This is not a chemical process, and therefore not harmful to humans.
During the production process, an additional coating is added to the layers that make up the wallpaper. Bacteria, viruses and fungi are attracted to this coating through electrostatic force as soon as air moves through the room due to movement, an open window or ventilation.
The harmful air particles are negatively charged and the wallpaper is positively charged. And you know what they say: opposites attract. The Pure & Protect® coating effectively eliminates these harmful particles by piercing the cell walls.
Interested in this wallpaper technology?
The wallpaper of tomorrow will not only make your space more beautiful, it will also contribute to a healthy living environment.
Your walls can now take an extra beating
Another amazing feature of the coating is that it makes the wallpaper easily washable and scratch-resistant. Ideal for rooms that are used intensively, such as the hallway or the playroom.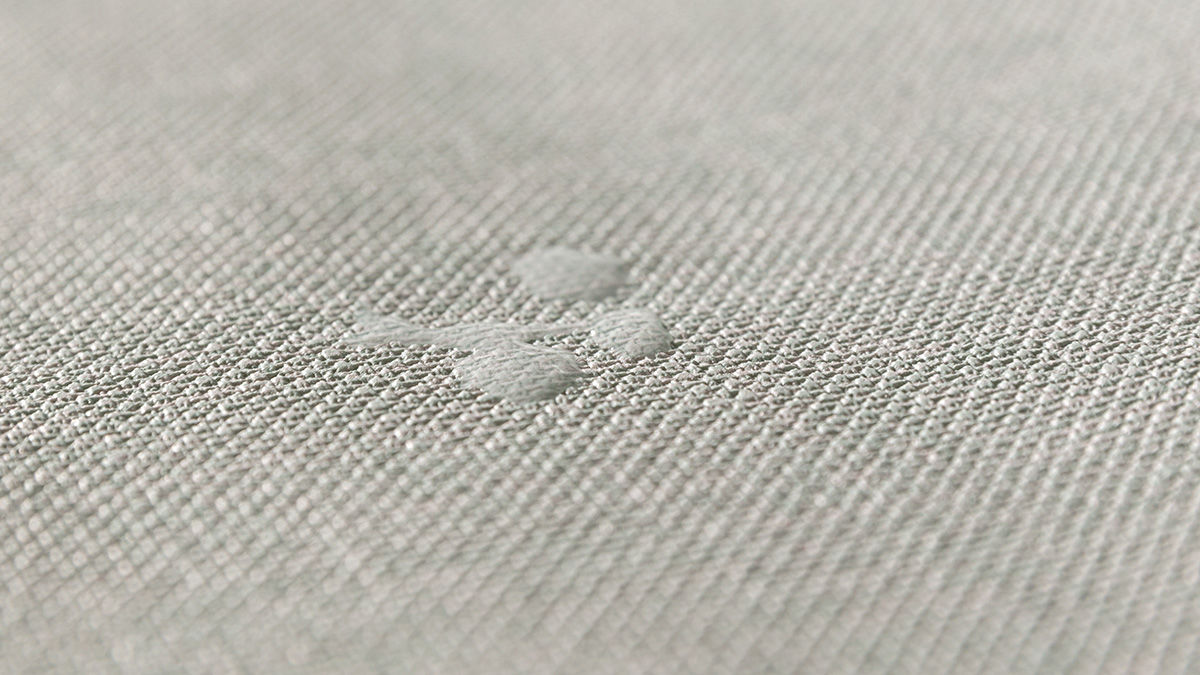 Water-resistance on non-treated wallpaper
Liquid is easily penetrating the wallpaper.
Water-resistance on antiviral wallpaper
Liquid stays on the surface of the wallpaper.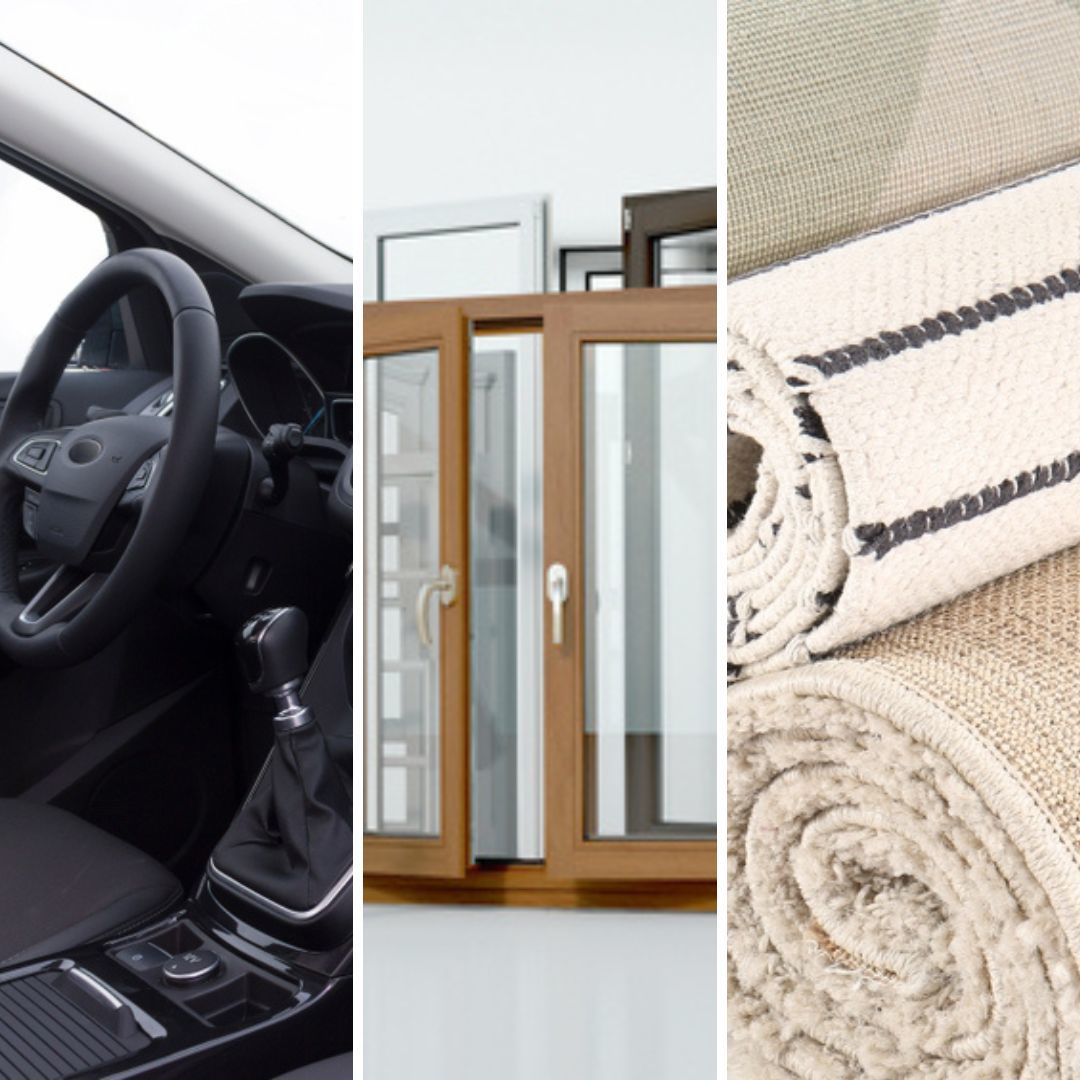 A sustainable and effective solution
A study conducted by the University of Liège (Belgium) shows that Nobacoat is effective on a variety of surfaces. The coating has already been used in various industries such as the automotive, construction and home & decoration.
The coating obtains an elimination rate of 99.9% in 1 hour.
Fast-aging tests show that after 12 years, the coating eliminates viruses, bacteria & fungi for 99.9% within 8 hours. Therefore we can conclude that the coating remains effective for over 12 years.
A healthier living space is guaranteed from only one wall with our antiviral coating.
Nobacoat® is effective against the world's most dangerous viruses
(World Health Organisation)
Lassa virus, SRAS-CoV-2, Ebola Virus, Seoul Virus, Nipah Virus, Marburg Virus, SRAS-CoV, Simian immunodeficiency Virus, Rabies Virus, Lymphocytic, Choriomeningitis Virus, Simian foamy Virus, Coronavirus 229E (bat strain), Rousettus bat coronavirus HKU9, SARS-related betacoronavirus Rp3, European bat lyssavirus 1, Andes Virus, Murine Virus, Puumala Virus and Chaerephon bat coronavirus/Kenya/KY22/2006
More info on Nobacoat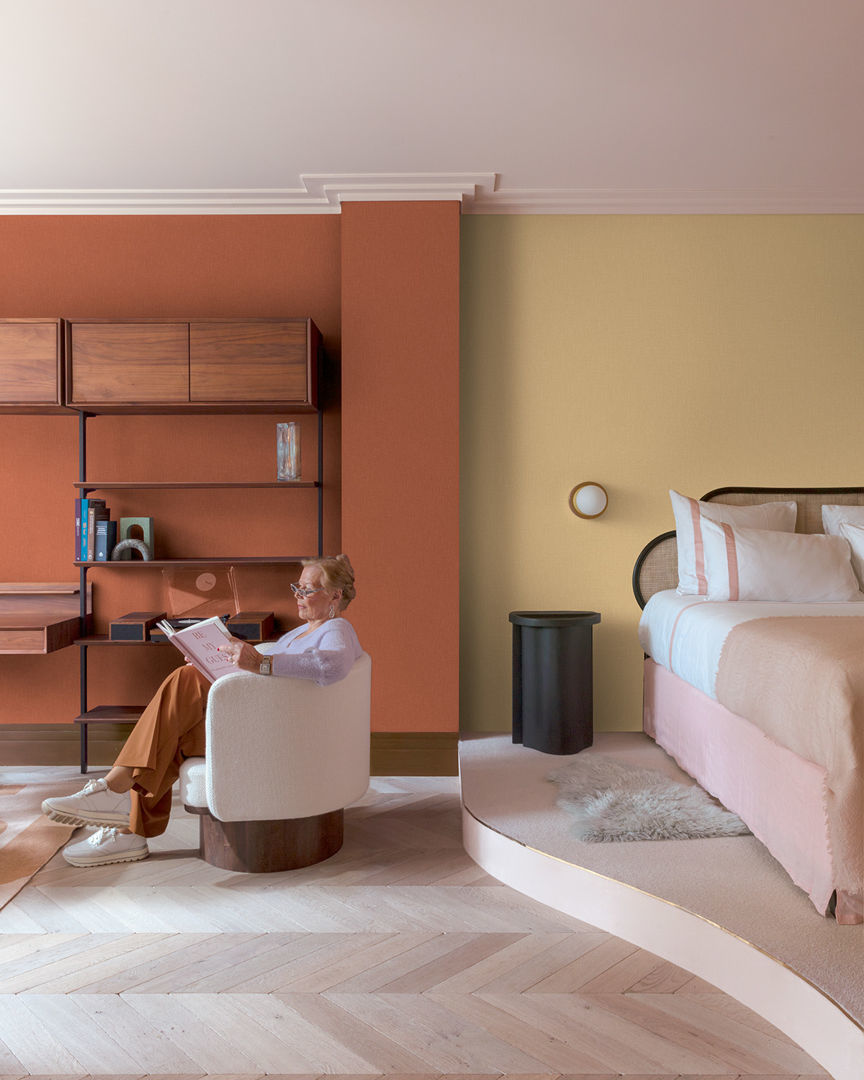 Grandeco now brings this technology to your home
With Atmosphere, GrandecoBoutique combines the best of two worlds. Thanks to the innovative antiviral technology, this trendy wallpaper collection is finished with an antivirus and antibacterial coating. Choose from the uni or striking stripe patterns in subdued colours and get creative. For an interior with impact!
Browse through the book
Grandeco now brings this technology to your home
Atmosphere
Atmosphere is our trendy and antivirus wallpaper collection. Unleash your creativeness with this unique wallpaper!
Would you like to know more about Pure & Protect® and the designs?
Contact us