50 shades of brick
50 shades of brick
Brick is back. If you don't have a brick wall in your house, or if you'd like to be able to make an easy trend switch in a few years, you can create the same look with brick wallpaper. From a loft style with a wall mural to wallpaper with a lifelike representation of the classic brick: the variations are endless and the printing techniques advanced. Let us show you the best.
1. Loft style with digital wallpaper
The industrial style has been a keeper for years, and brick is definitely a part of that. With digital brick wallpaper in your kitchen or living room, you can create an accent wall with lifelike brick look, turning your home into a trendy loft. Would you like to learn how to best cover a digital mural? This video will show you how!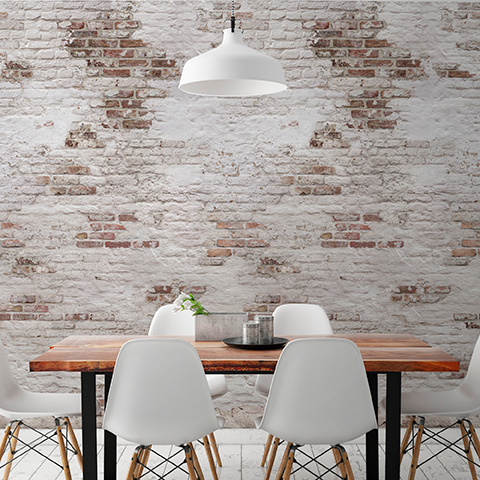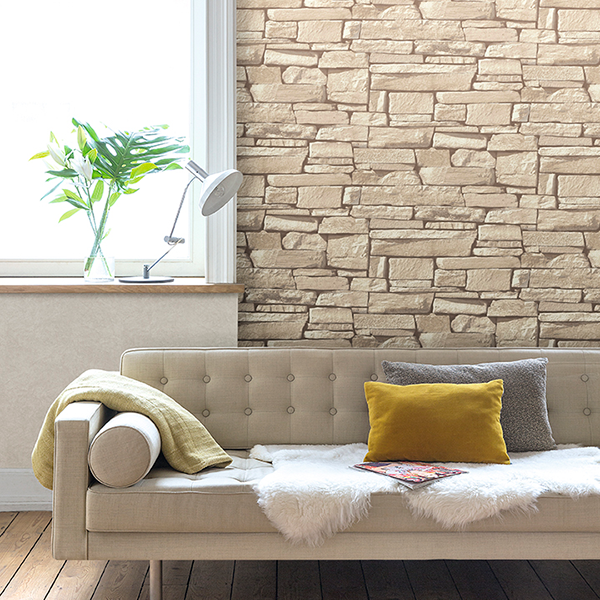 2. Brick wallpaper in the style of the Provence
Oh, la douce France! With wallpaper with a lifelike design of rough natural stone on your wall, you'll think you're in a charming gîte in the French Provence. Give your stone wallpaper a place in your living room, or around the hearth for maximum cosiness.
A different stone for each interior
3. Brick wallpaper with a natural look
For the lovers of the classic brick, we also have a wallpaper with a natural brick look in true New York condo style. From intense red to stylish black: the colours are realistic and varied. A nice plus: brick wallpaper does give you the natural look, but not the maintenance that comes along with a real brick wall (because of dust or crumbling stones).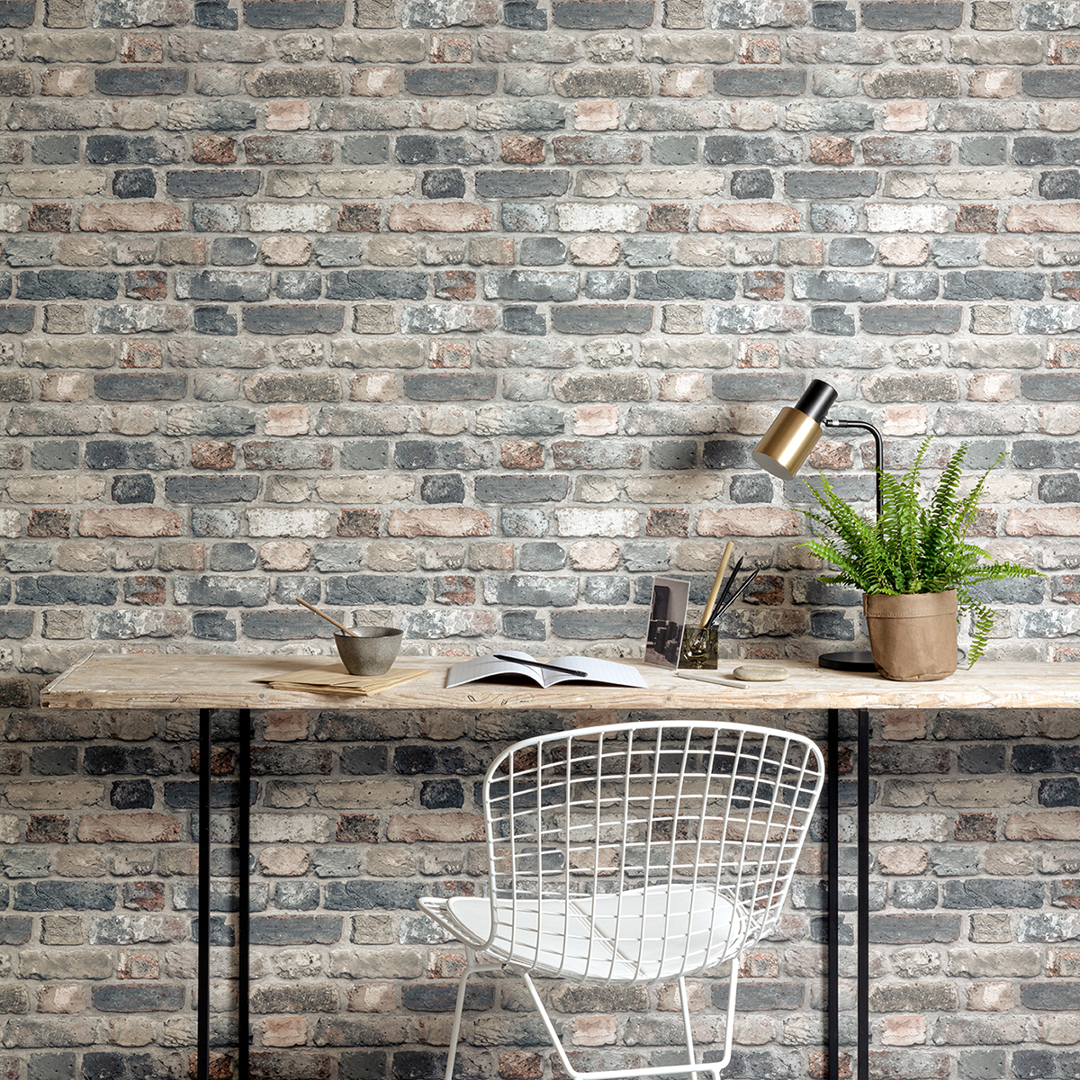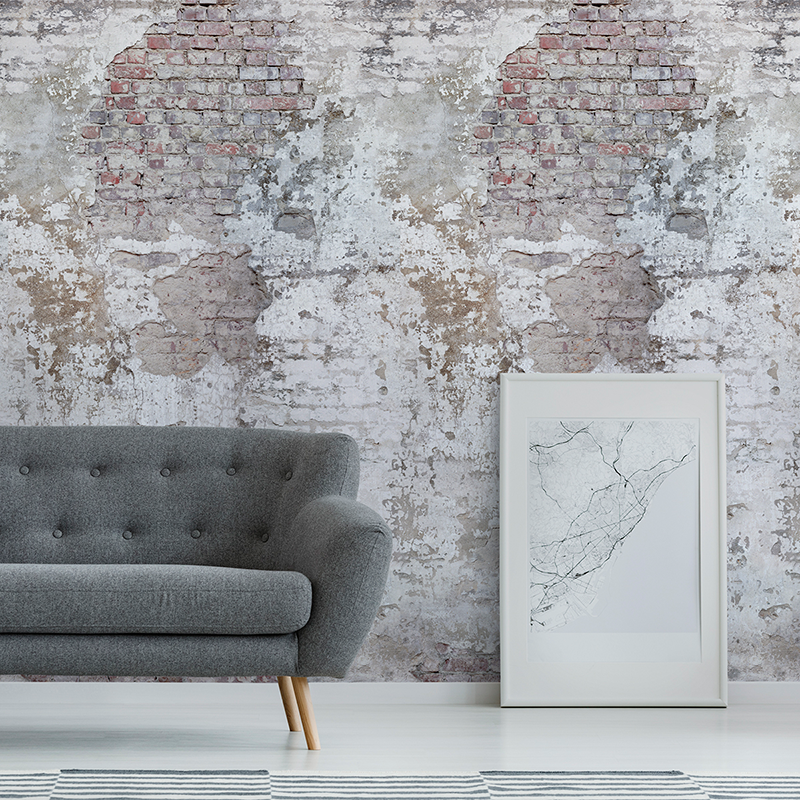 4. Wallpaper with a weather-beaten brick look
Would you like to add a bit of nonchalance to your clean Scandinavian interior? Then choose an accent wall with a weather-beaten brick look wallpaper. The colour variants run from light to very dark, and you're certain to have a hyper-realistic presentation because of the current printing techniques. Want to bet you can't tell the difference?
Related collections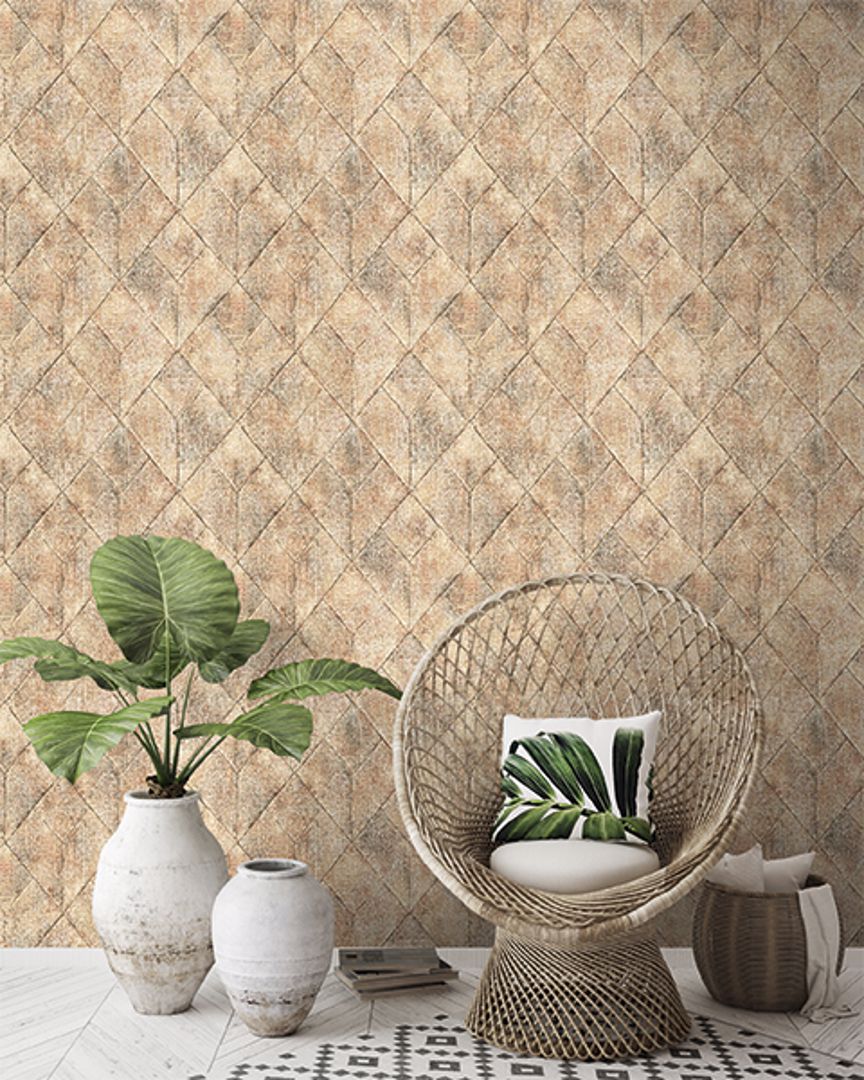 Nomad
Browse our Nomad collection and get a glimpse of the most beautiful places on earth from the comfort of your home.
Wanderlust
Get acquainted with colourful wallpaper prints and robust textures brimming with fascinating details that invite the world into your home.
More inspiration
Inspiration boost: wallpaper in your living room
Discover how to transform your living room into the most inviting place in your home using wallpaper.
Around the world with GrandecoBoutique wallpaper
GrandecoBoutique presents a novel view of the world and marries the most beautiful colours, textures and cultures in this worldly wallpaper collection. Allow yourself to be transported and travel the world with GrandecoBoutique.