Inspiration Boost: create an industrial look with wallpaper
Inspiration Boost: create an industrial look with wallpaper
Have you always dreamt of living in an industrial-chic loft? Good luck if so, because finding and securing an old factory building, warehouse or abandoned workshop that could work as a home or has been converted is unfortunately a luxury reserved for the lucky few. If you're looking for a faster and rather more budget-friendly way to achieve this dream, why not try using wallpaper to create an industrial look?

Lifelike wallpaper
Grandeco's photographic wallpapers depict natural and well-worn materials that really are almost indistinguishable from genuine aged surfaces, actual scaffolding planks and real metal sheets on the wall. A great way to create an interior with a fabulously grungy and authentic character. The industrial motifs have a raw, robust look, but feel cheerful and characterful at the same time. Even better: wallpaper means you don't have to deal with the drawbacks of a peeling and flaking industrial interior. Fancy a change after a little while? Not a problem!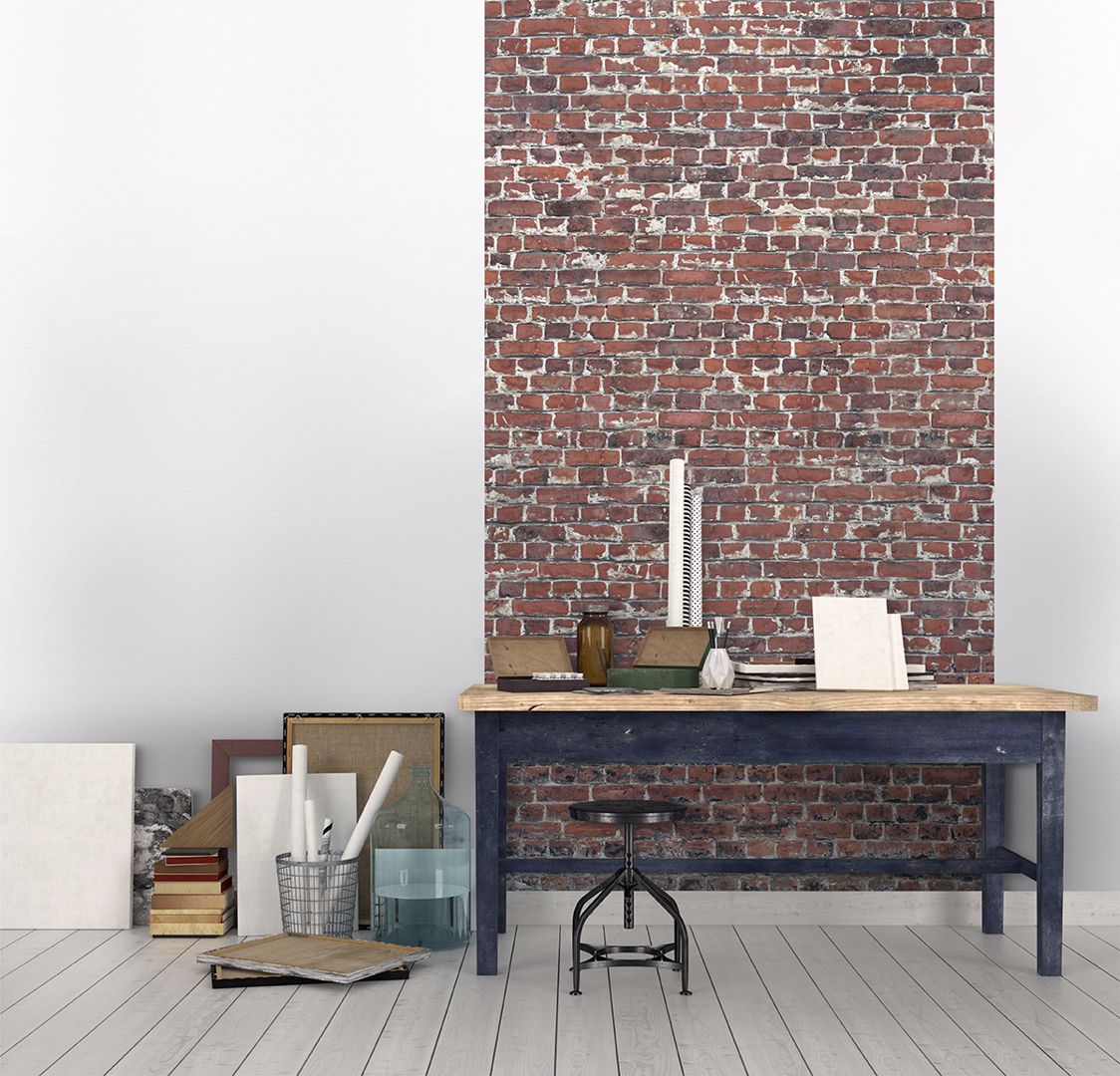 1. Bricks, bricks and more bricks
Beige is at ease in every interior. Checkout our stylish selection of beige wallpapers and create a 2021 interior in which to relax and unwind. Beige is at ease in every interior.
1. Stable Brick
The photographs for this digital mural were taken at an old farm. Now you can bring its beautiful soul into your house too.
2. Stresses brick
Combine this distressed-brick design with wood in your living room and white furniture in your bedroom, or create a room for a student with an industrial look. Oh yes, of course artistic walls need art too!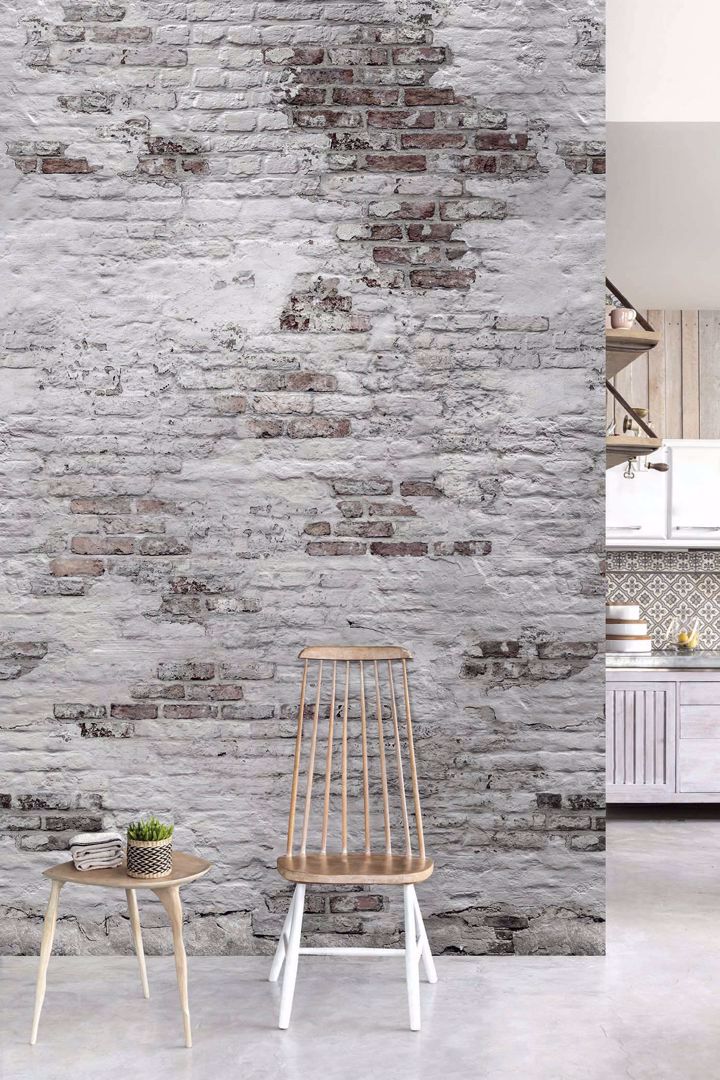 3. Brick all over
This print will give your walls, and by extension your whole home, an unmatchable robust look. By the way: we have a solution to create the effect of peeling paint too.
4. Red brick
Decorate your walls with this red-brick wallpaper and imagine you're in an old warehouse or loft. The red colour adds warmth and charm. In short: rough and refined.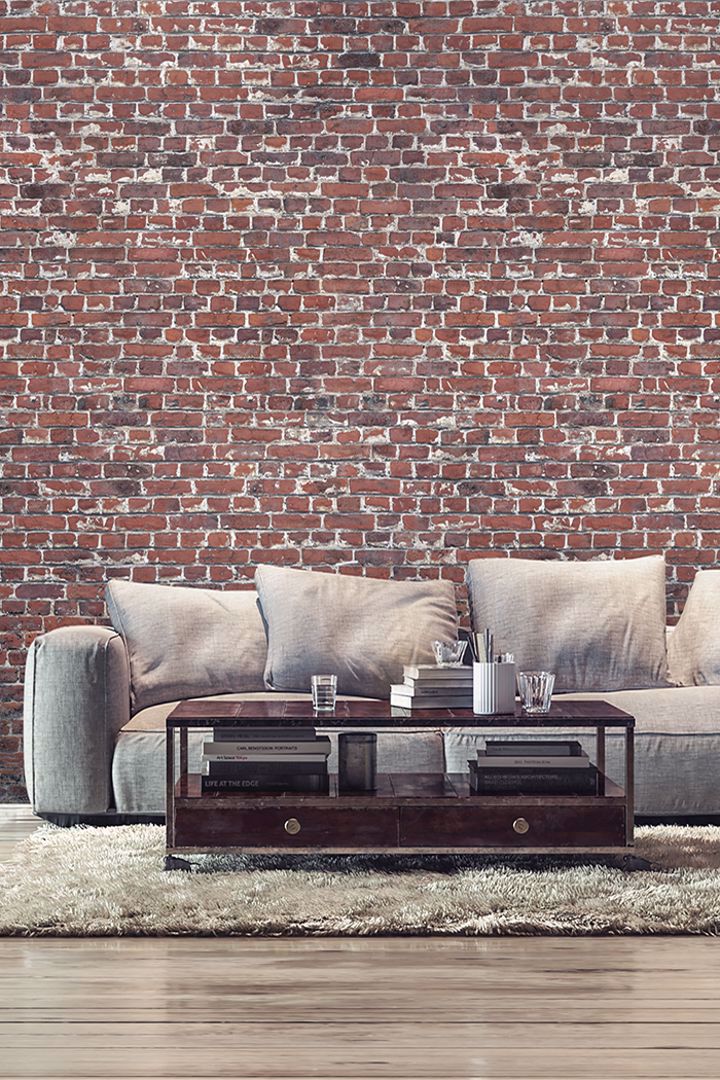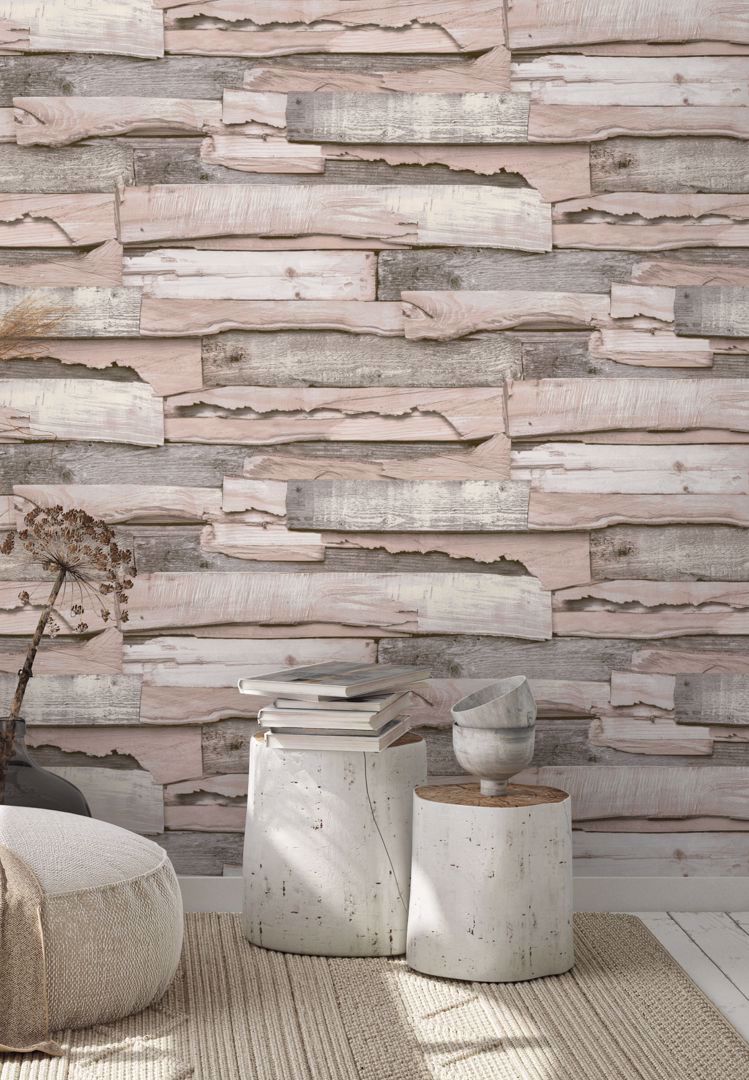 2. Worn Wood
Walls decorated with worn wood bring authenticity and warmth into your home. It can be used to create different styles and atmospheres, including the industrial look of course. Malay Wood is a photographic vinyl wallpaper depicting large, worn planks. It gives charm to your interior and even adds a Scandinavian touch. This wallpaper is available in three colour options: brown, light blue and pink.
3. Old metal
Give your home a vintage urban look using this wallpaper with a photographic print of large, worn, grey metal sheets that look like they're nailed loosely to your wall. If you find the monochrome Concrete blocks a little bit cold, create balance in your interior and combine the wallpaper with wooden furniture and soft textiles.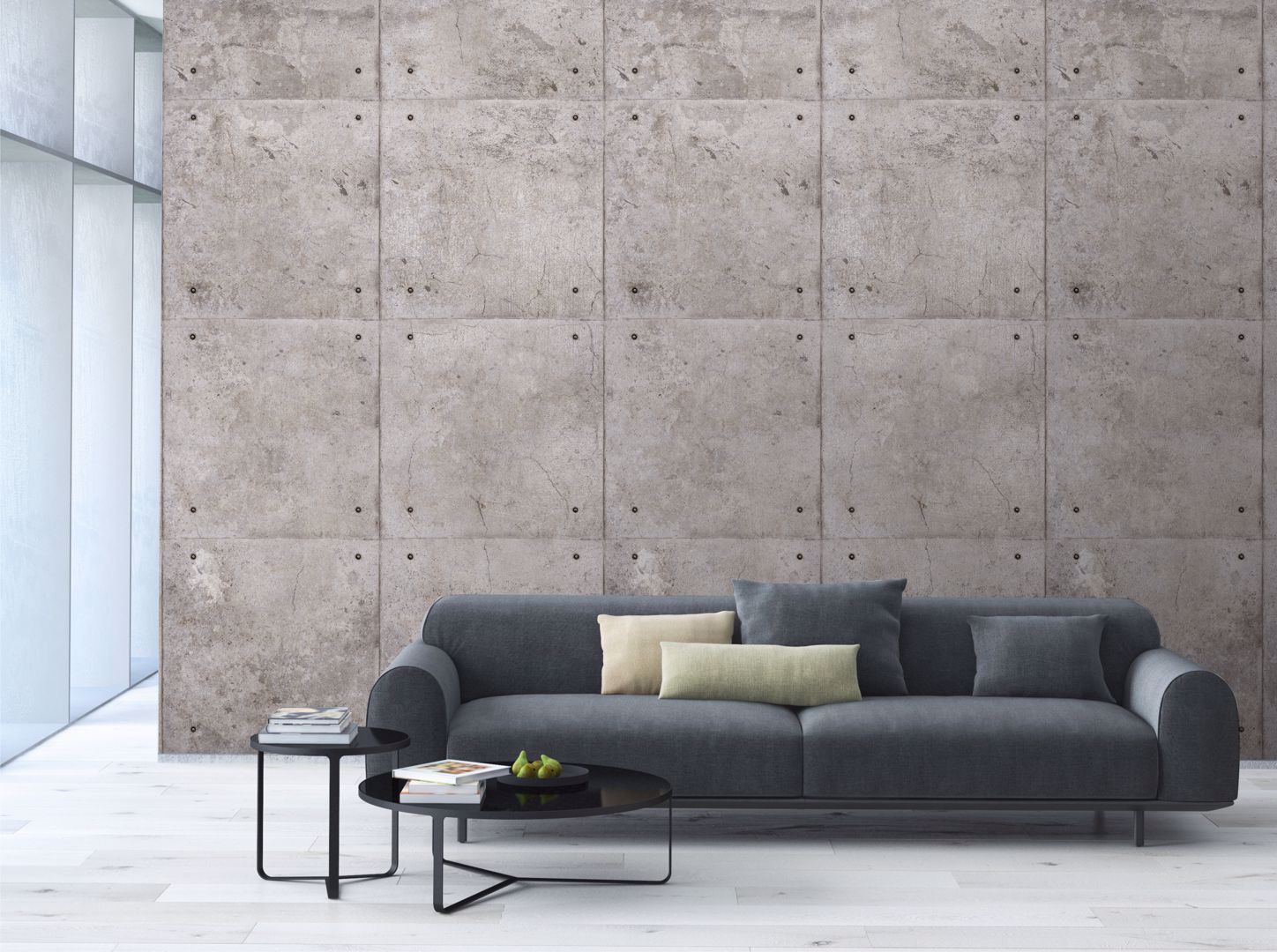 Other content
Inspiration boost: wallpaper in your living room
Discover how to transform your living room into the most inviting place in your home using wallpaper.