Geometric gems
Geometric gems
Welcome to the world of geometry! Where subtlety makes space for the sublime and where playing with striking colours, unusual shapes and beautiful contrasts is what it's all about. Our smart and stylish geometric patterns will give any space - whether it's your living room, bedroom, kitchen, hall or bathroom - a unique, bold and contemporary look. Our geometric-motif wallpapers bring walls to life, giving them an artistic feel. Will you choose to create one feature wall or decorate the whole room? It's up to you. Make it bright, make an impression, make a statement!
Curious about our favourite geometric patterns? Here are our top five!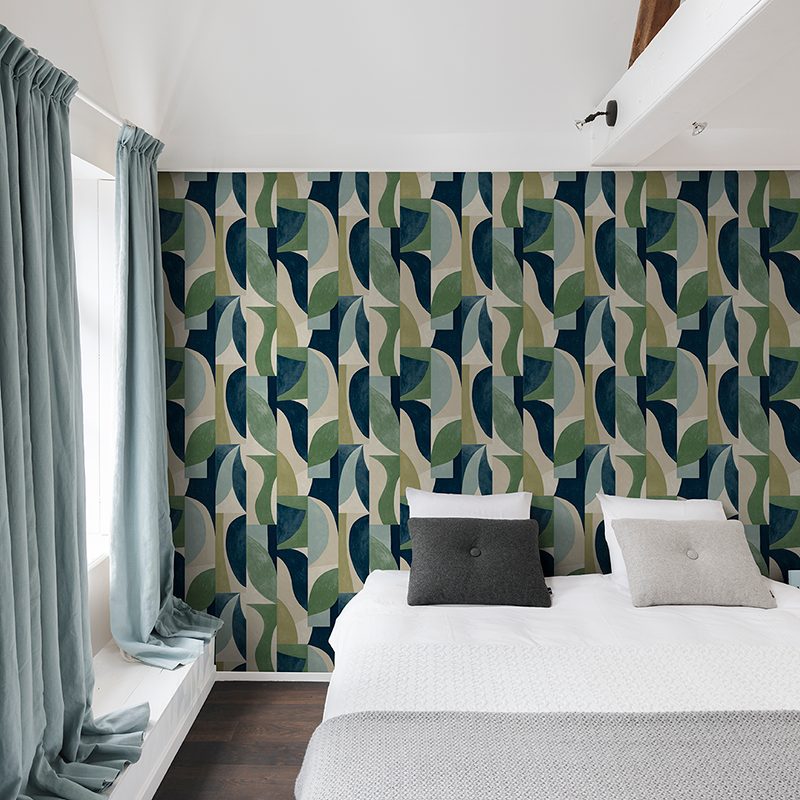 1. Modernism Shapes
Abstract and colourful decoration for your walls.
A piece of modern art. Think colour blocking and abstract shapes. The textures of the coloured blocks give this striking pattern extra depth. No one can fail to be impressed by this artistic mural.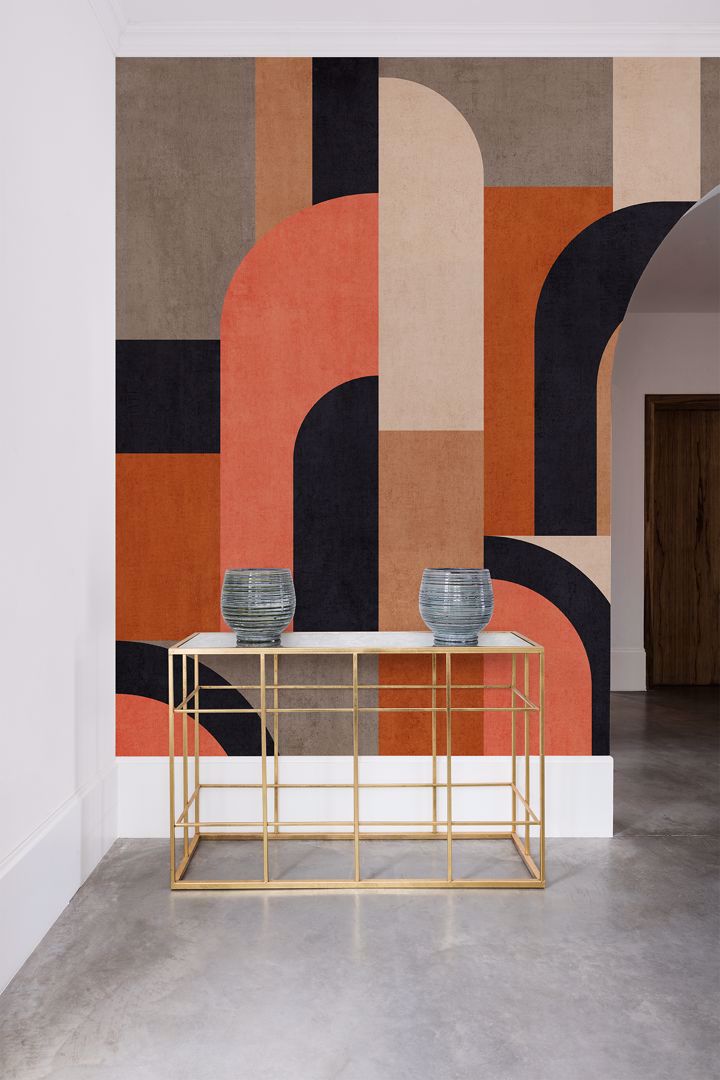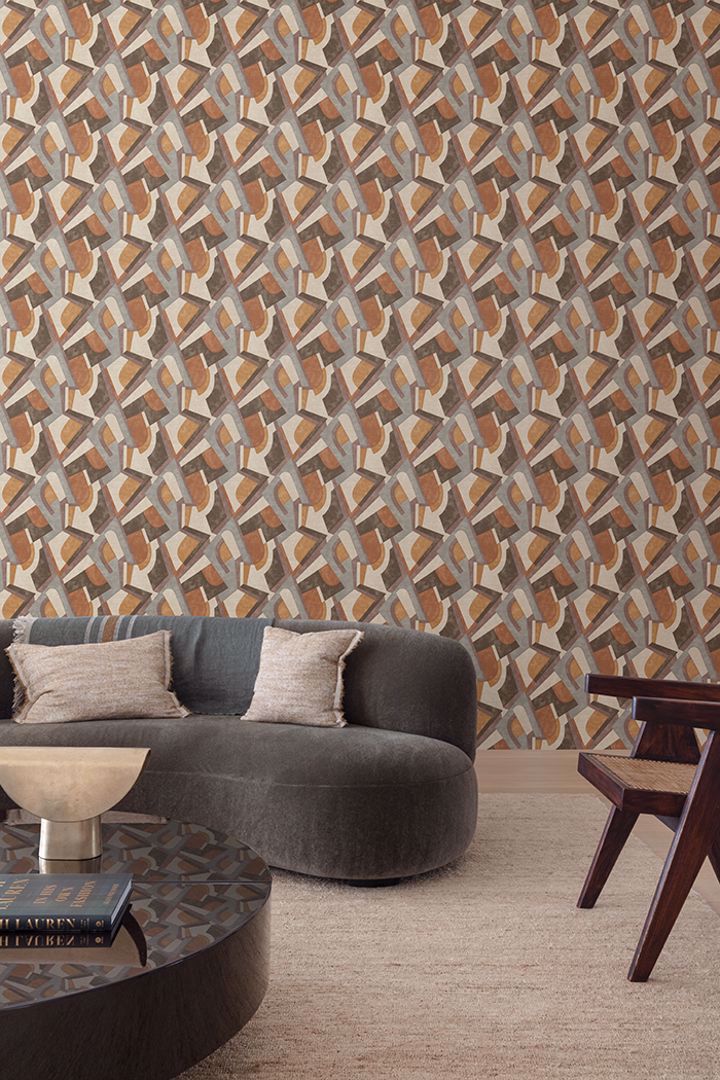 2. Kadinsky
Abstract and colourful vinyl wallpaper
Striking shapes and vivid colours? It's got to be an ode to the French-Russian painter Wassily Kandinsky. Texture and a subtle gloss effect make this wallpaper a real winner that deserves to be seen. Available in four colour combinations.
3. Gaël
For interior lovers with sophisticated tastes: discover the Gaël wallpaper. This geometric wallpaper pattern will blow you away with its simplicity and details. Fine lines form the distinct shapes while a subtle gloss effect adds an extra dimension to your wall. Choose the blue, black or beige version for your interior.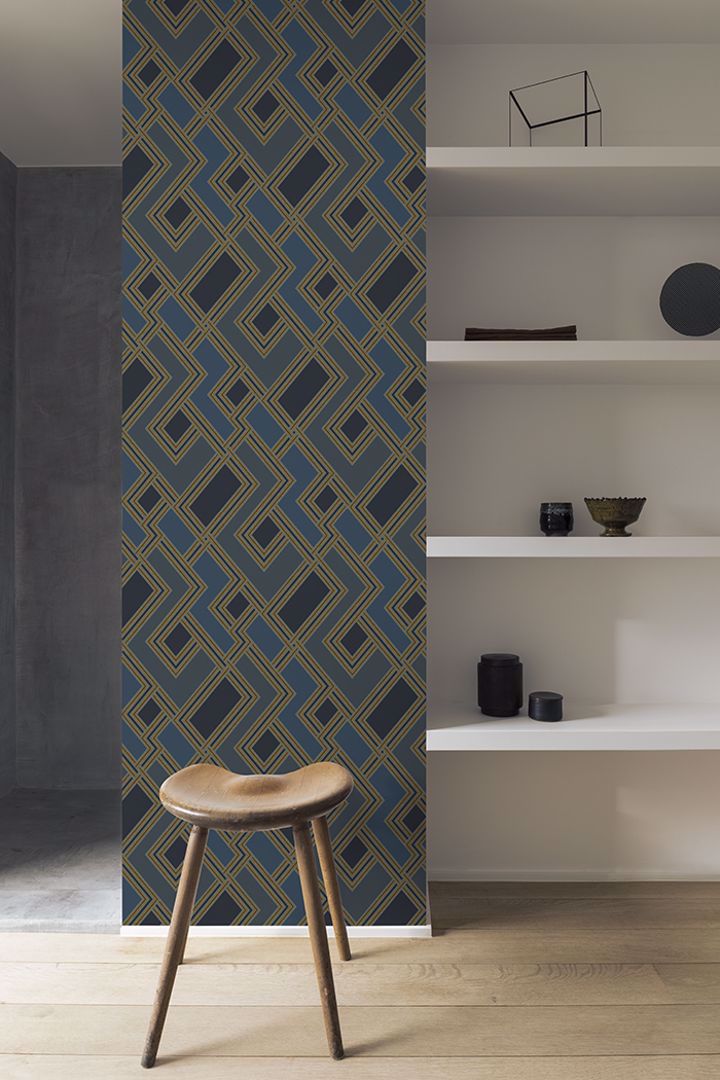 4. Fabric Geo
Mid-century vibes with this Fabric Geo wallpaper! In this surprising pattern, the gold lines play the leading role. A dash of colour and a subtle textile structure make the picture complete.
5. Klee
Timeless and sleek: that's the Klee, the subtle geometric wallpaper from the Asperia collection. Thanks to the earthy texture and colours, you can bring a connection with nature into your home as well. The finish, with a horizontal stripe, creates a surprising twist that will continue to captivate.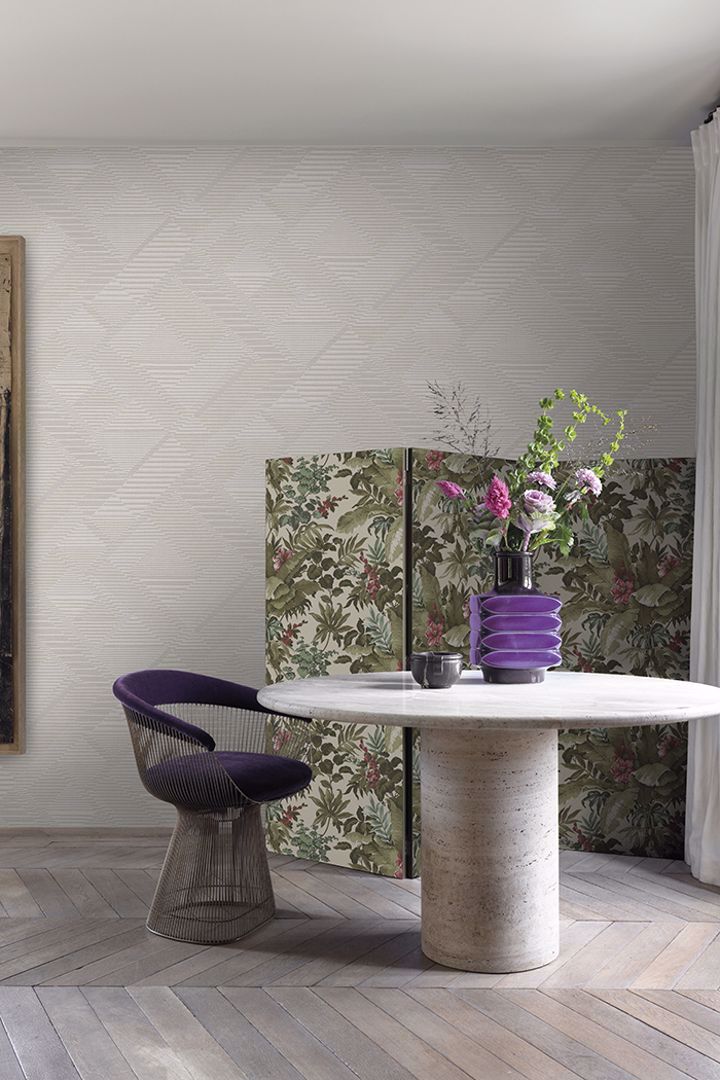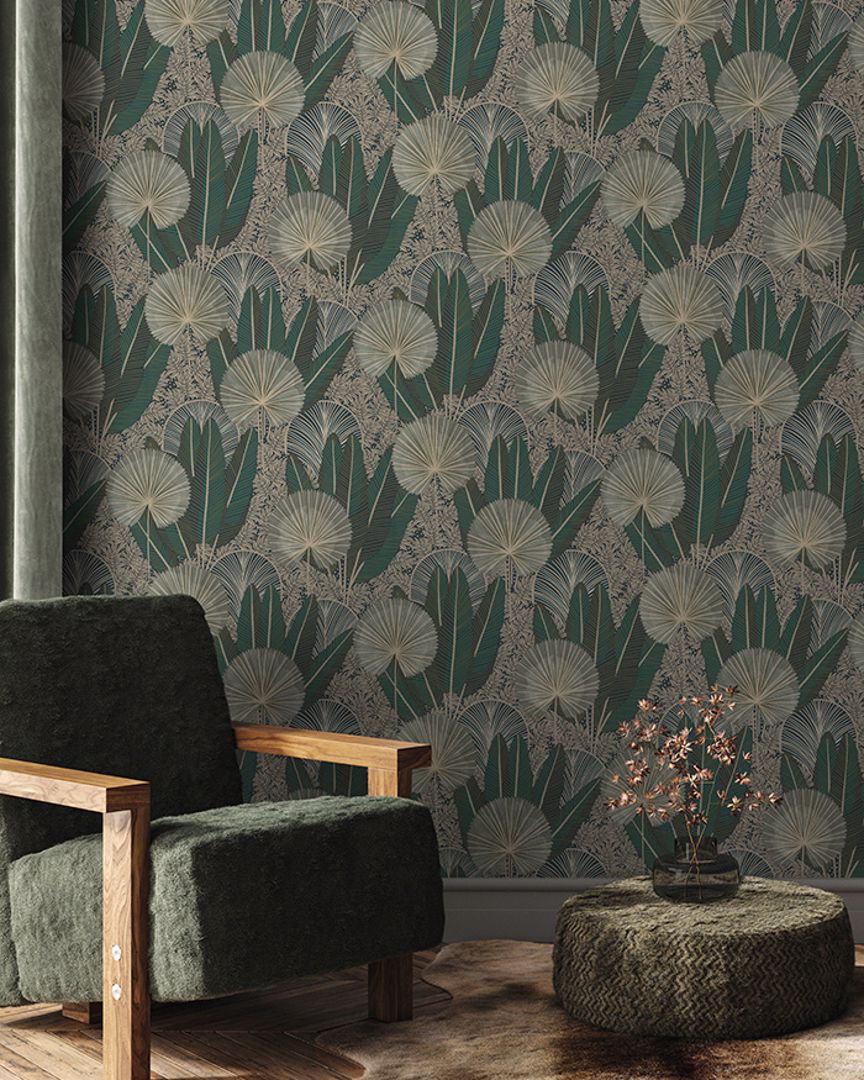 Asperia
The Asperia wallpaper collection creates an elegant and contemporary interior. Discover this diverse collection, where natural prints, geometric patterns and intricate details converge.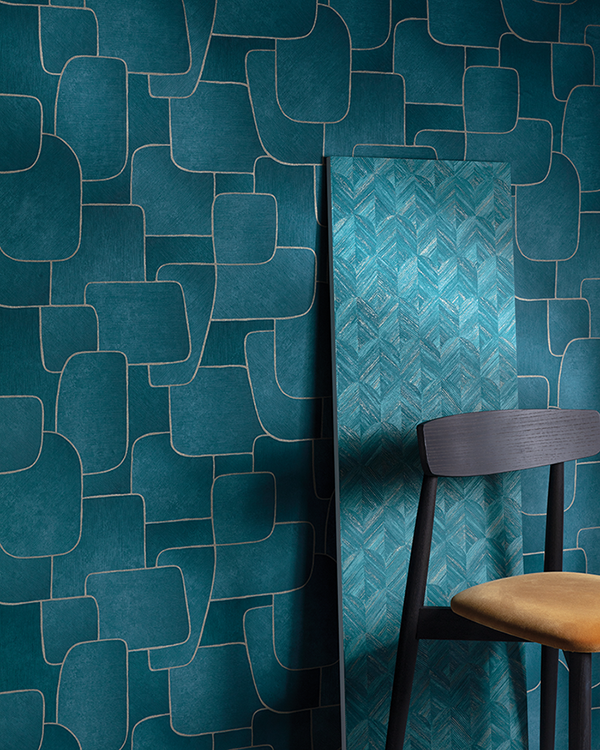 Muse
Experience the thrill of vibrant, artistic designs on luxurious wall decoration.
Other content
Inspiration Boost: create an industrial look with wallpaper
Good news for those who love brick, weathered materials and sturdy metal: an industrial interior will continue to be a great choice. Nevertheless, we spot a slight evolution in the trend, since the industrial character is becoming more refined and just that little bit more cosy with the arrival of soft and neutral tones and light fabrics.This is how you create this interior trend with wallpaper:
Inspiration boost: wallpaper in your living room
Discover how to transform your living room into the most inviting place in your home using wallpaper.