A talk with Karin Sajo
A talk with Karin Sajo
After working for Studio Dior and Jean Paul Gaultier, Parisienne Karin Sajo achieved a breakthrough in the world of haute couture and luxury. Today, in cooperation with the design studio of Grandeco, the top designer translates her passion for colour and texture into wallpaper. 'Karin Sajo Paris' has a special collection with her most iconic textile designs. "It was a challenge to give wallpaper the same power and refinement as textiles."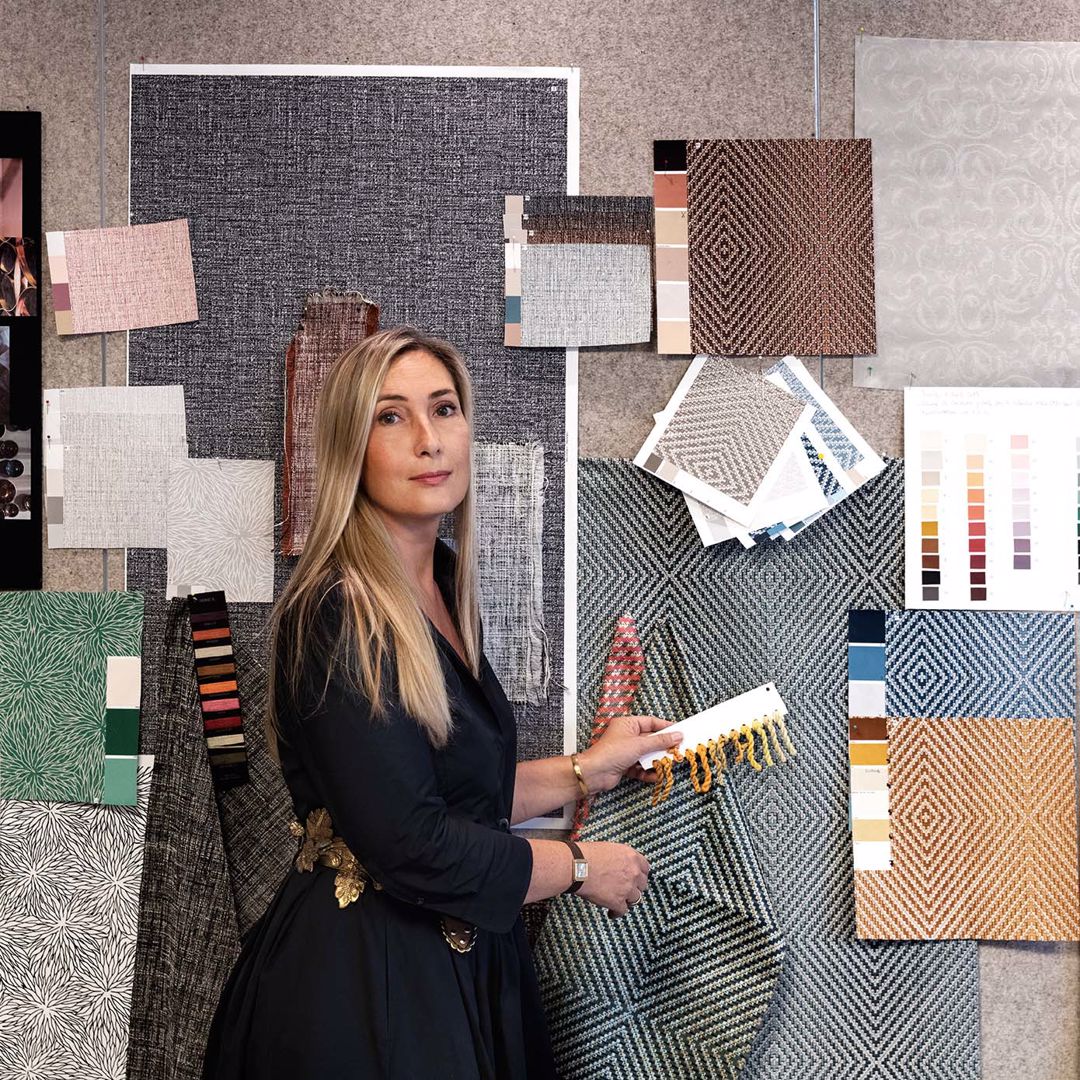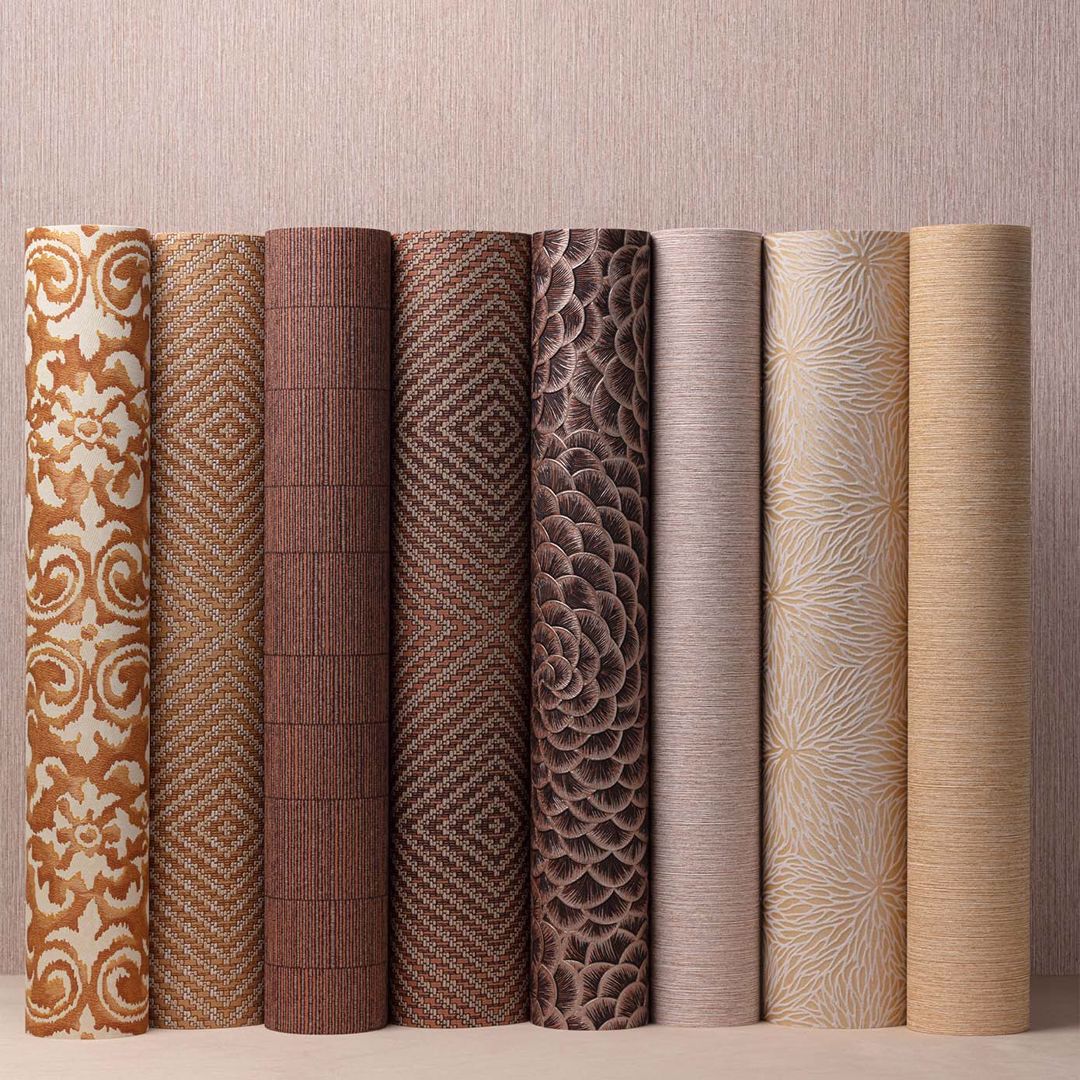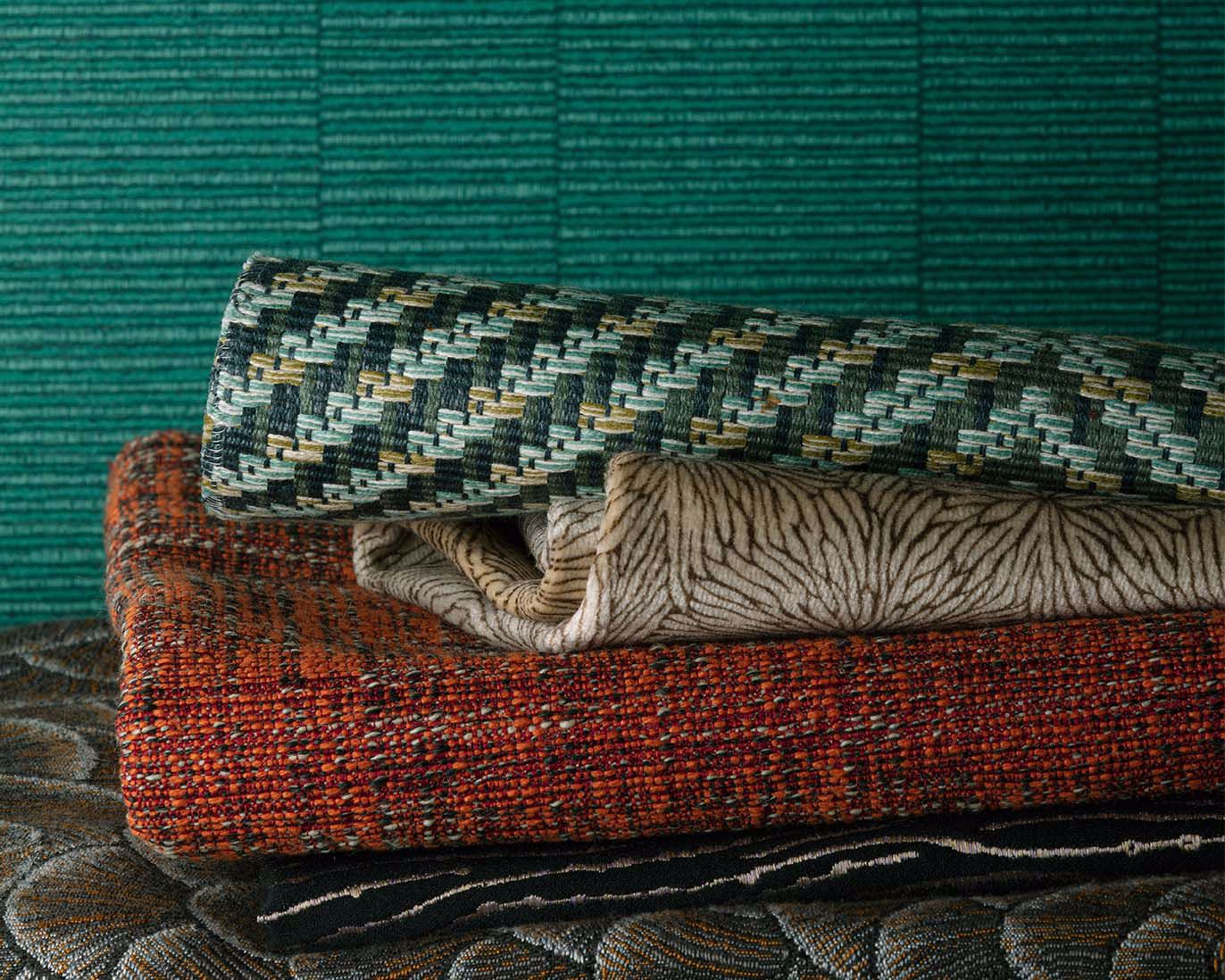 Karin Sajo Paris' is a selection of some signature creations from your fabric collection. How do textiles and wallpaper differ?
Karin Sajo: "In both worlds, the search for beauty and perfection is paramount. It is the approach to the material that differs. Textiles are always in motion. Think of the swirls of a curtain or the curves of a chair. Wallpaper is flat and static. It forces me to think differently about the creation of a design and I find that fascinating."
What was your favourite part in the design and production process?
"Of course, I like choosing colours the most, because colour is my signature. But I also like the phase that precedes the creation process: the moment of research, selecting materials and immersing yourself in different manufacturing techniques. Together with the design team at Grandeco, we did a lot of testing. We not only had to find the right technique and grain, but also design a wallpaper collection with the same strength and refinement as my textile collections. I attach great importance to details such as the texture and sensuality of a fabric, or in this case wallpaper. That was a big challenge that we overcame beautifully together."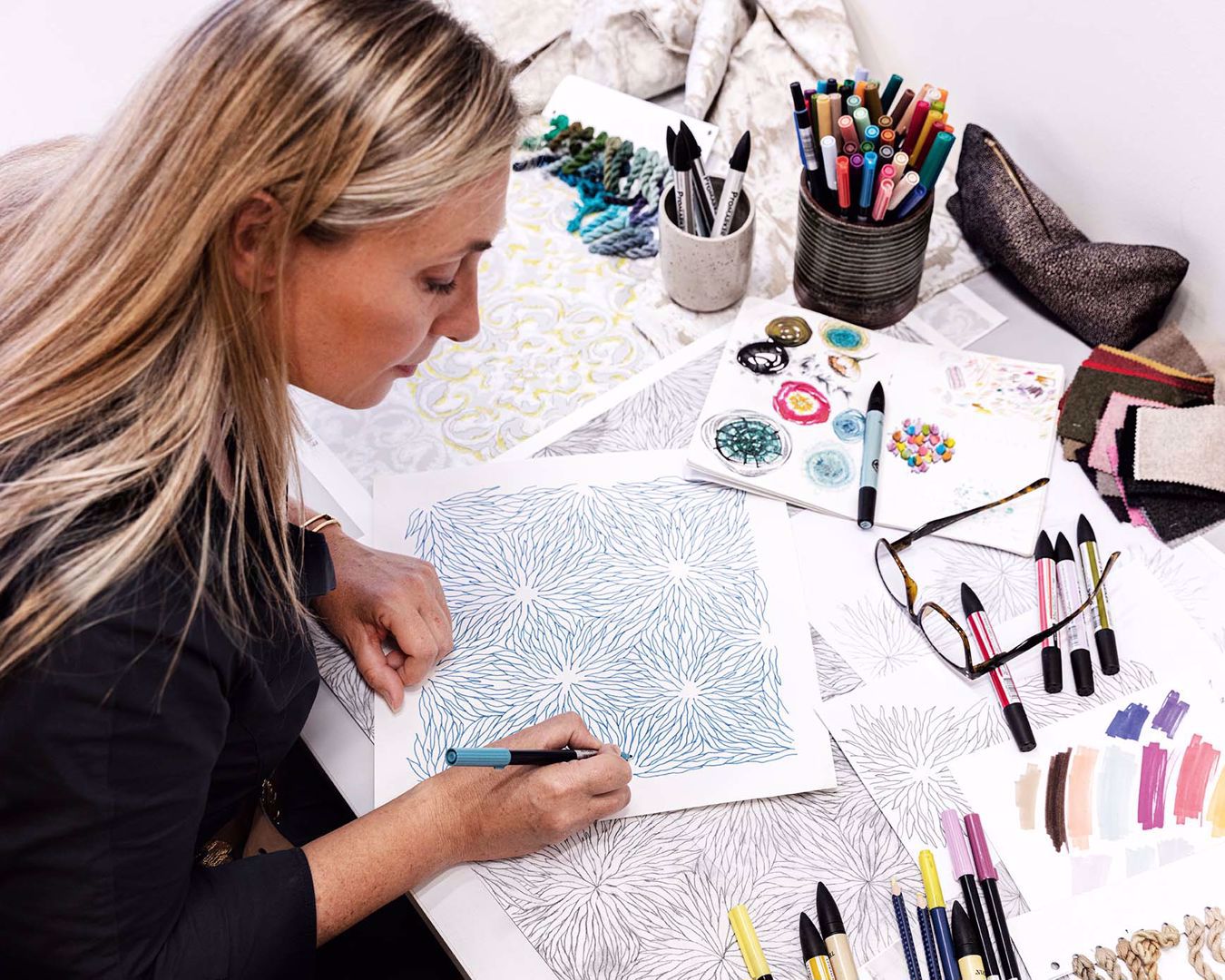 I choose and edit my colours based on the story I would like to tell. In 'Karin Sajo Paris' there is an undisputed link with nature.
Karin Sajo
The collection is very colourful. Where do you get your inspiration?
"Colour is my absolute dada, the foundation of every creation. I choose and edit my colours based on the story I would like to tell. In 'Karin Sajo Paris' there is an undeniable link with nature. You have the green and brown of plants, the white and grey, pearly blue and the yellow and beige of straw and sand."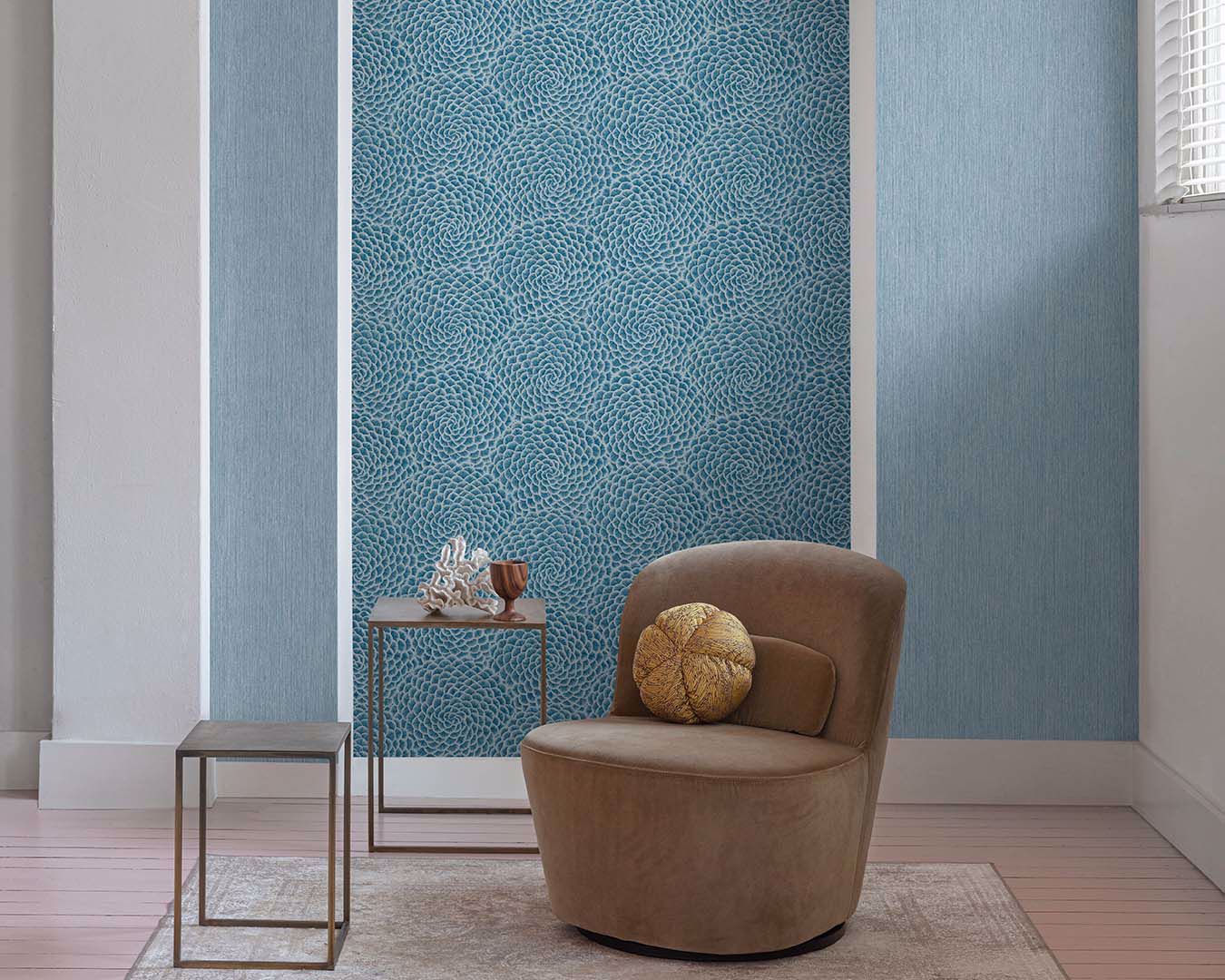 What is your own favourite pattern in the collection?
"That has to be 'Pétales De Nacre'. I love the timeless elegance of this pattern. I also paid a lot of attention to the colour brilliance and the finesse of the design. The reliefs in each petal create a spectacular effect in each of the collection's seven shades."
Passion for colourful wallpaper
Karin Sajo lives and works in Paris, earned her spurs as an haute couture designer and has had a special passion for colours and textures all her life. This also becomes clear in 'Karin Sajo Paris', the wallpaper collection Sajo developed together with Grandeco. The collection is inspired by 'Terre et Mer' (earth and sea, editor's note), two of the top designer's main sources of inspiration. She brings them together in a harmonious unity of colours and textures. Sajo's collections for Grandeco bear witness to an artistic sensitivity that is inextricably linked to her youth. Karin Sajo spent most of that time in the studio of her father, who was a painter. It should come as no surprise that the match with Grandeco is complete. The shared passion for decoration, colours and craftsmanship every time results in contemporary wallpaper collections that will make you dream.
Related collections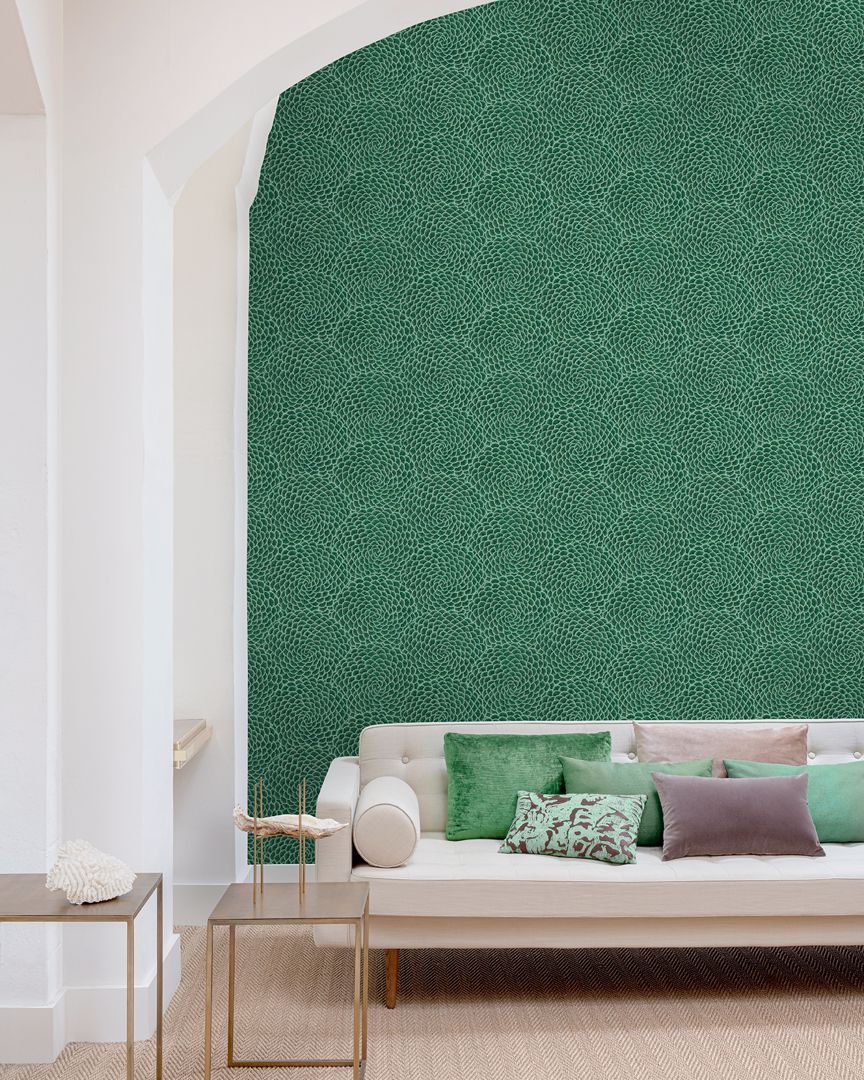 Karin Sajo Paris
From Haute Couture to making walls beautiful. GrandecoBoutique embarks on an exceptional collaboration with top designer Karin Sajo.
Other content
Stand out with the 'King of Wallpaper'
Paul Moneypenny is known for his exuberant, eclectic style and has designed his own wallpaper collection with Grandeco. Get started with his tips and immerse yourself in his universe of quirky designs.
Creative photo wallpaper for your modern interior
Which wallpaper suits your modern interior and your personal style? Get inspired by the five themes of the Mural Young Edition XL wallpaper collection.