Jungle Luxe with warm colours and a shiny touch
Jungle Luxe with warm colours and a shiny touch
Who does not like the jungle and plant trend? In recent years, almost every interior design enthusiast has introduced tropical and botanical prints and we will be adding even more to that. Warm, dark colours, the glossy finish combined with velvet fabrics give the jungle trend a luxurious look. The more sumptuous, the better - and we can only be happy about that.
This is how you create this new interior design trend with wallpaper: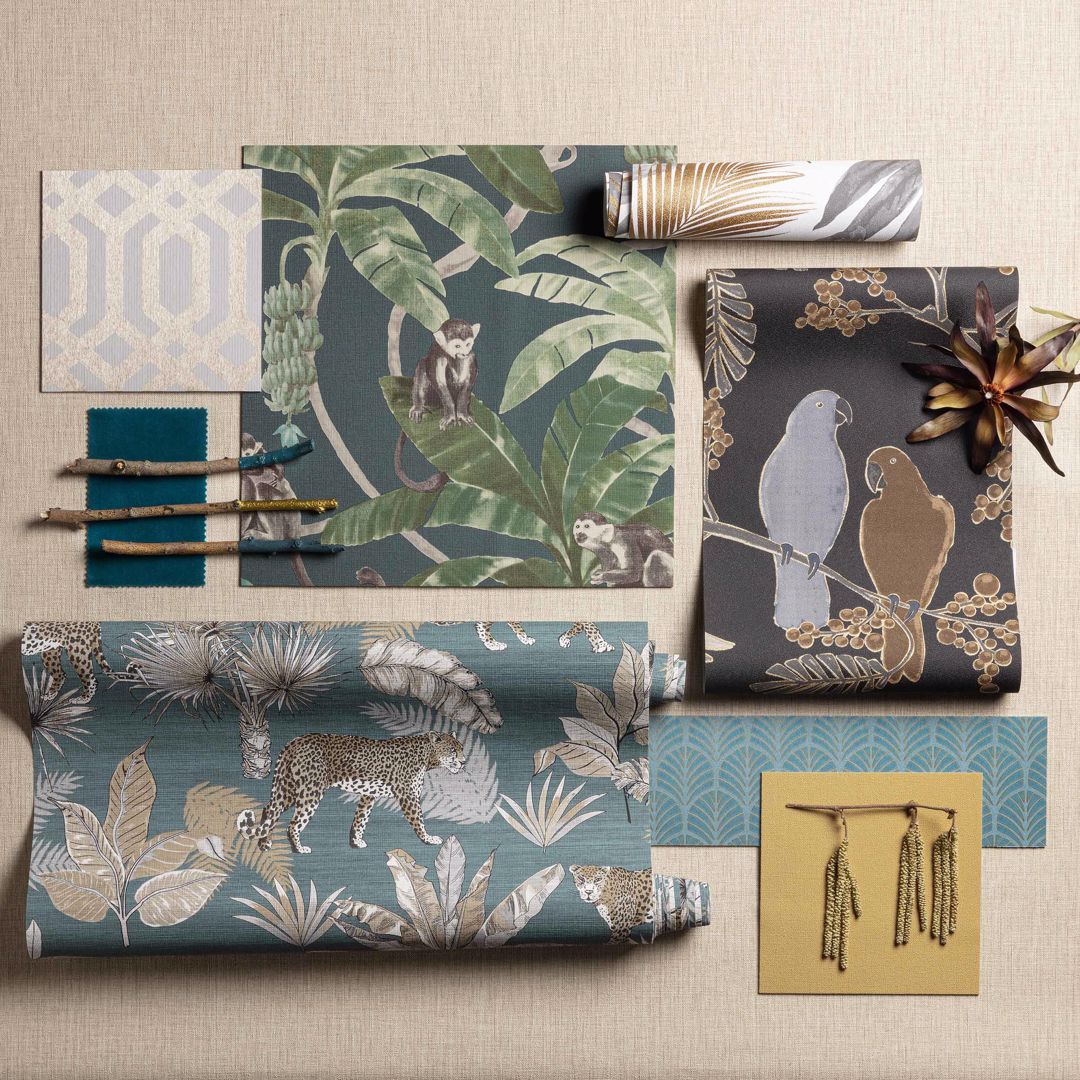 1. Dark colours & warm tones
The Jungle Luxe interior design trend replaces bright accents with dark colours, such as black and brown. Jungle Luxe fans choose dark green as the colour for their interior. Be inspired by exotic fauna and flora and think in terms of a lot, lush and never enough!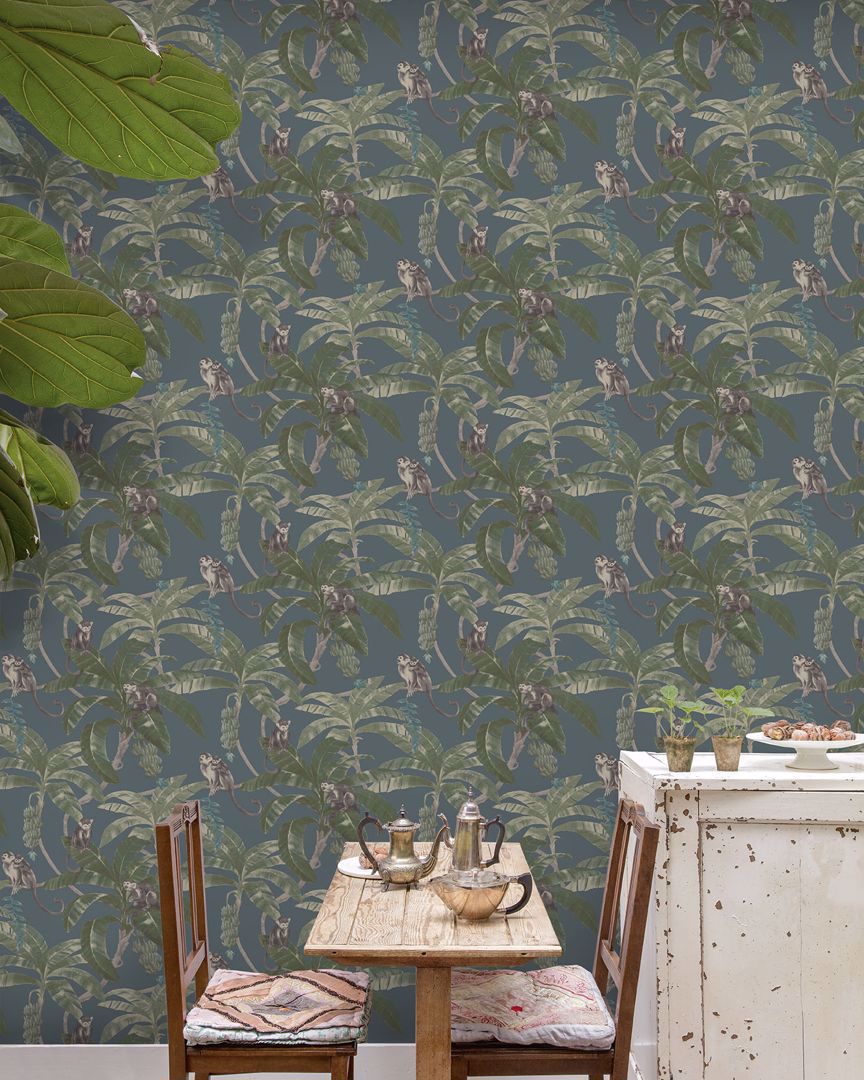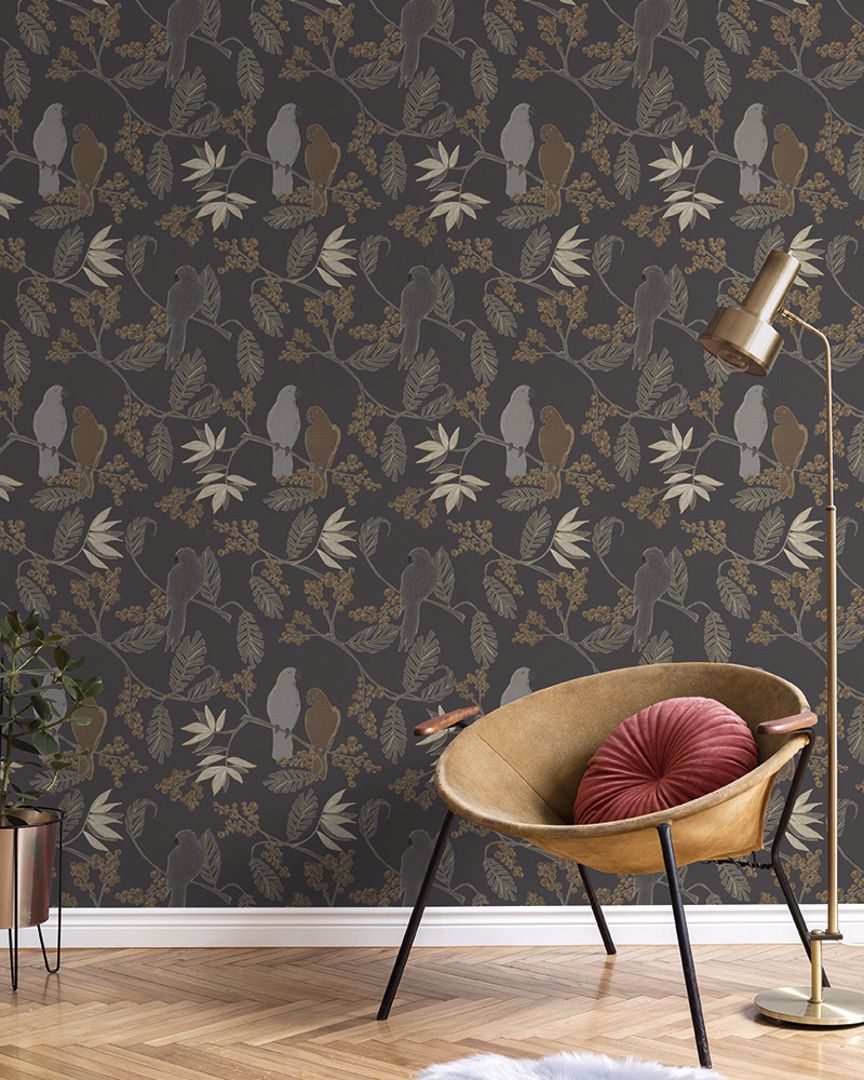 Tip: Your interior immediately looks a lot more luxurious when you combine dark colours with shiny, velvet fabrics. In this way, your interior will be redecorated in an eclectic style.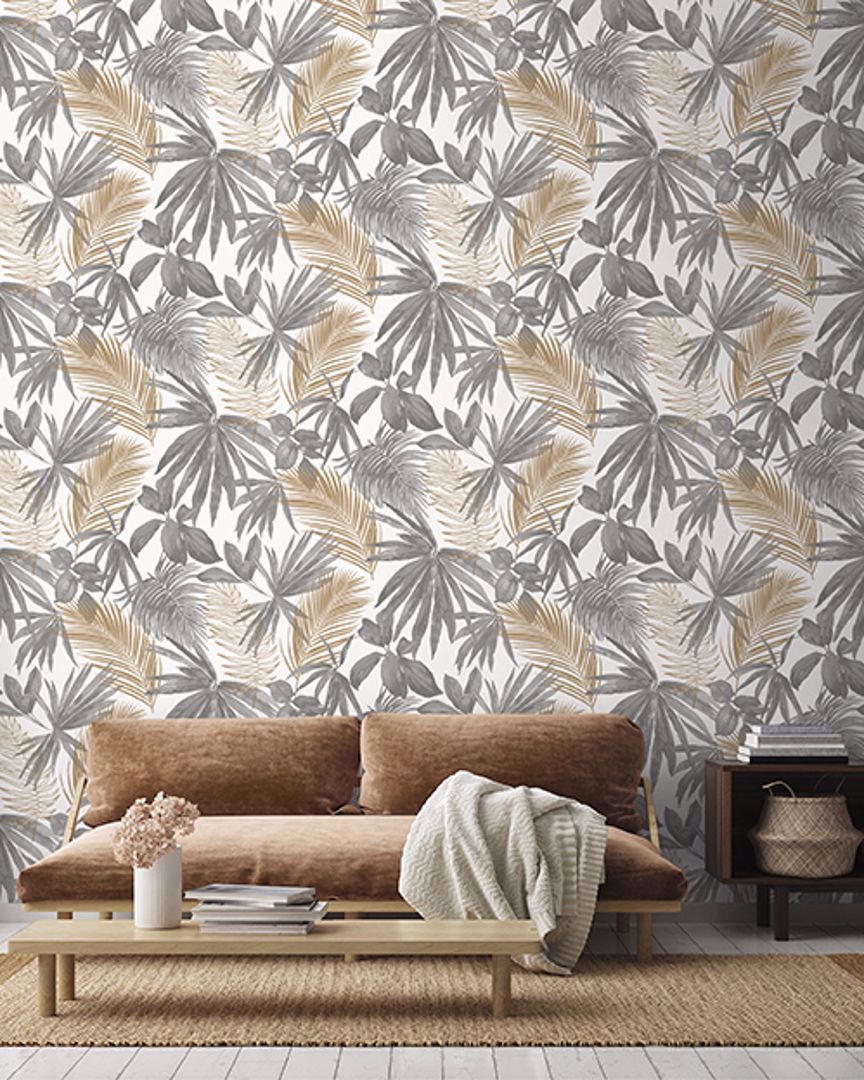 If you choose wild wallpaper with a busy tropical print, keep the rest of your interior calm. The combination with warm, ochre plain wallpaper is now very popular.
2. Glossy accents
You can also opt for geometric wallpaper with silver or gold accents. After all, in a Jungle Luxe interior, it is not always the leaf motifs that take the lead. Even wallpaper with ethnic patterns is much welcomed.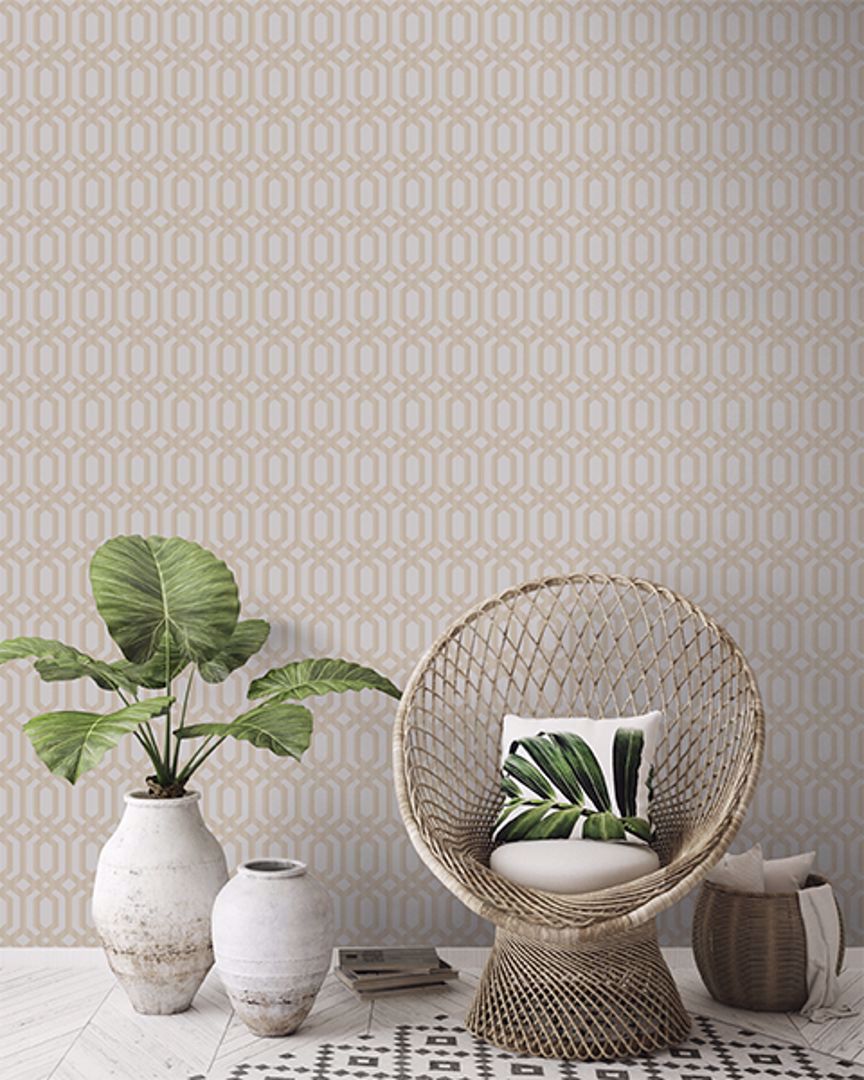 3. Big, bigger, biggest wall mural
Don't you have green fingers, but do you still want to turn your house into a botanical paradise? Then a wall mural is a nice alternative. GrandecoLife has a collection containing beautiful photographic wallpaper creating a real atmosphere in your home with a vintage black and white look or with colourful palm trees and Calathea leaves.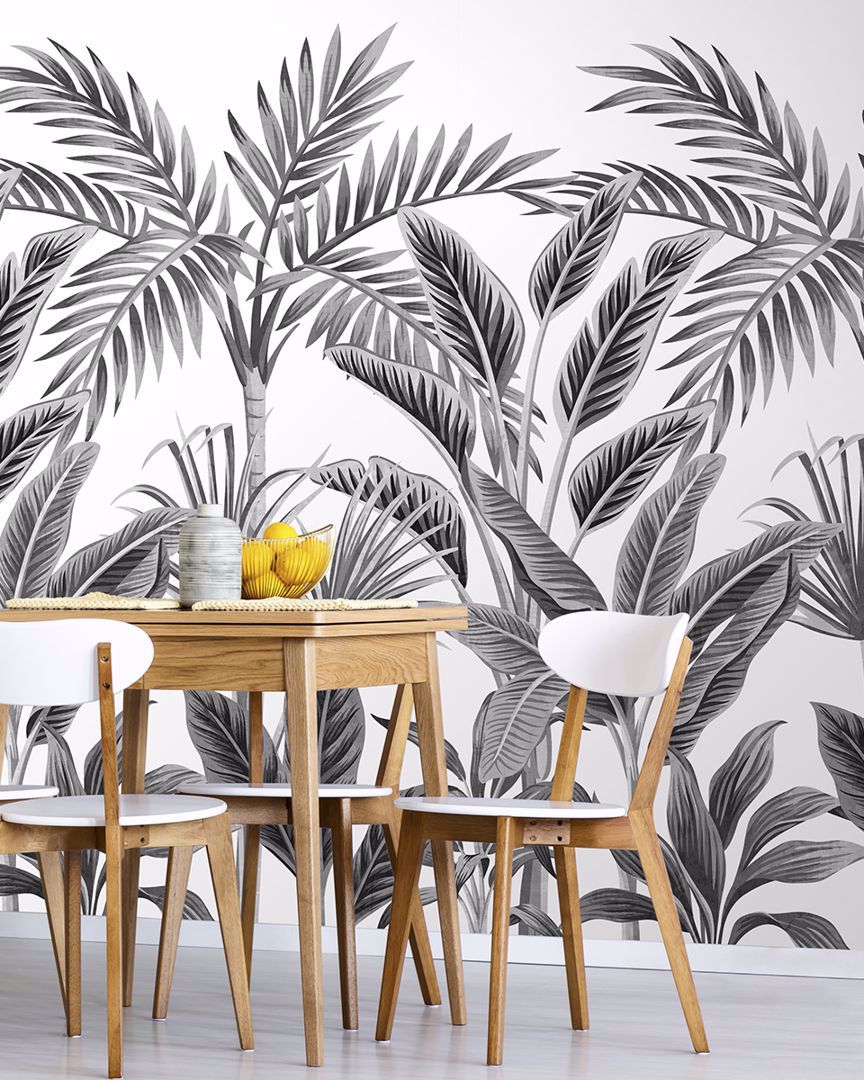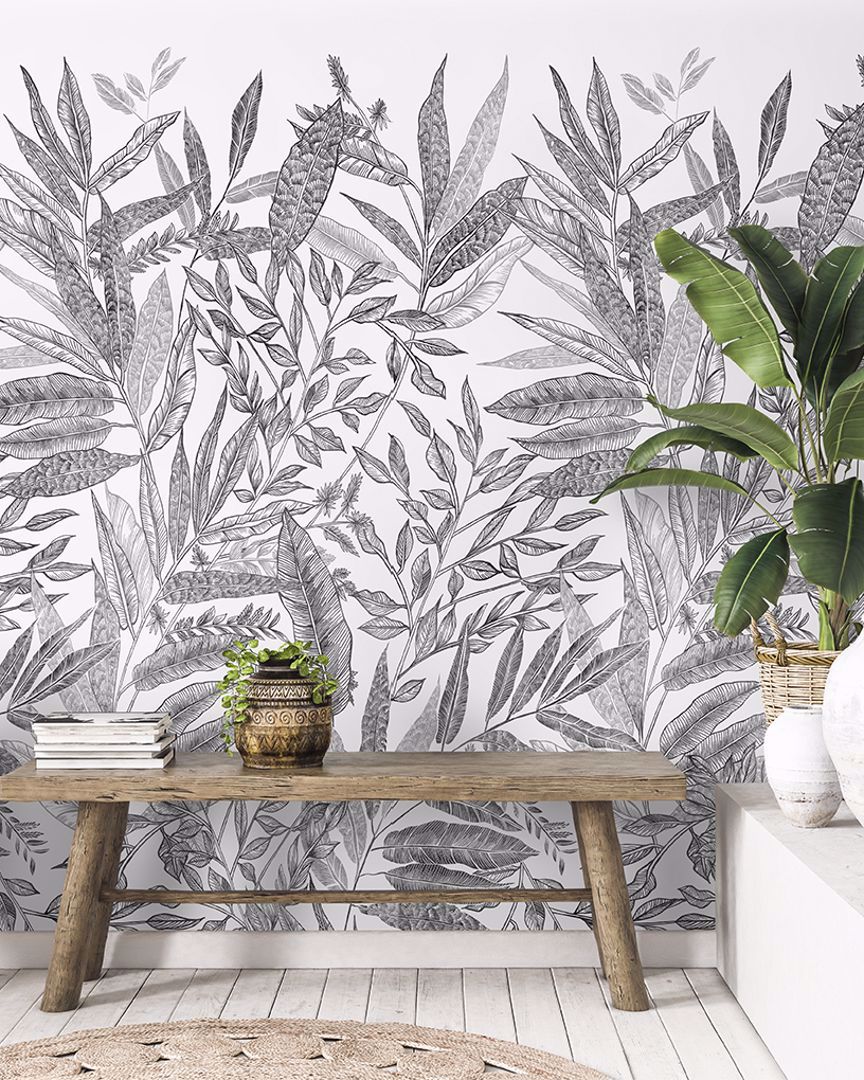 Related collections
Jungle Fever
Nothing less than sultry vibes with 'Jungle Fever', a collection of youthful wallpaper featuring animals, botanic leaves and daring geometric patterns in bold colours.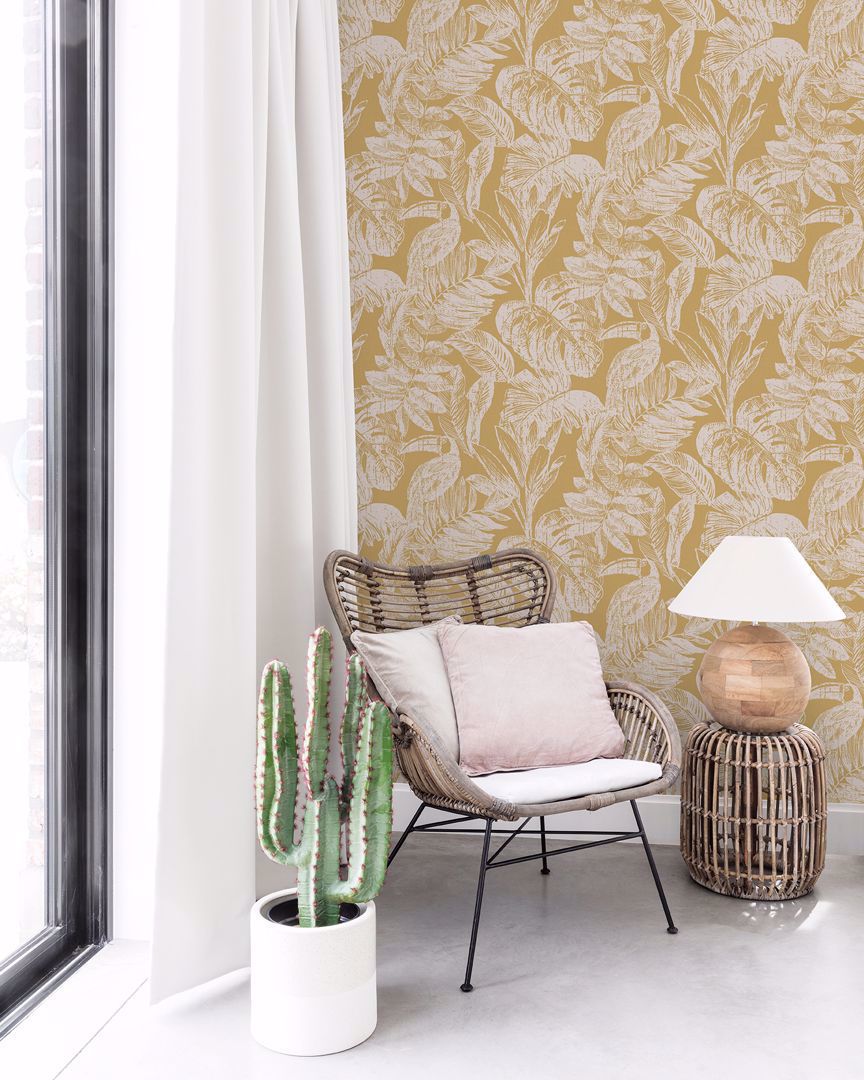 Myriad
A collection that stimulates the imagination. The tropical trend continues, with more luxurious accents in combination with beautiful geometric patterns.
Other content
Stand out with the 'King of Wallpaper'
Paul Moneypenny is known for his exuberant, eclectic style and has designed his own wallpaper collection with Grandeco. Get started with his tips and immerse yourself in his universe of quirky designs.
Creative photo wallpaper for your modern interior
Which wallpaper suits your modern interior and your personal style? Get inspired by the five themes of the Mural Young Edition XL wallpaper collection.