10 x dreamy bedroom wallpaper ideas
10 x dreamy bedroom wallpaper ideas
Looking for striking bedroom ideas? Wallpaper is the winning ingredient. It brightens your interior and is a quick and easy way to give a personal touch to every room. Be inspired by these 10 contemporary bedrooms showcasing exuberant wallpaper. Which is your favourite?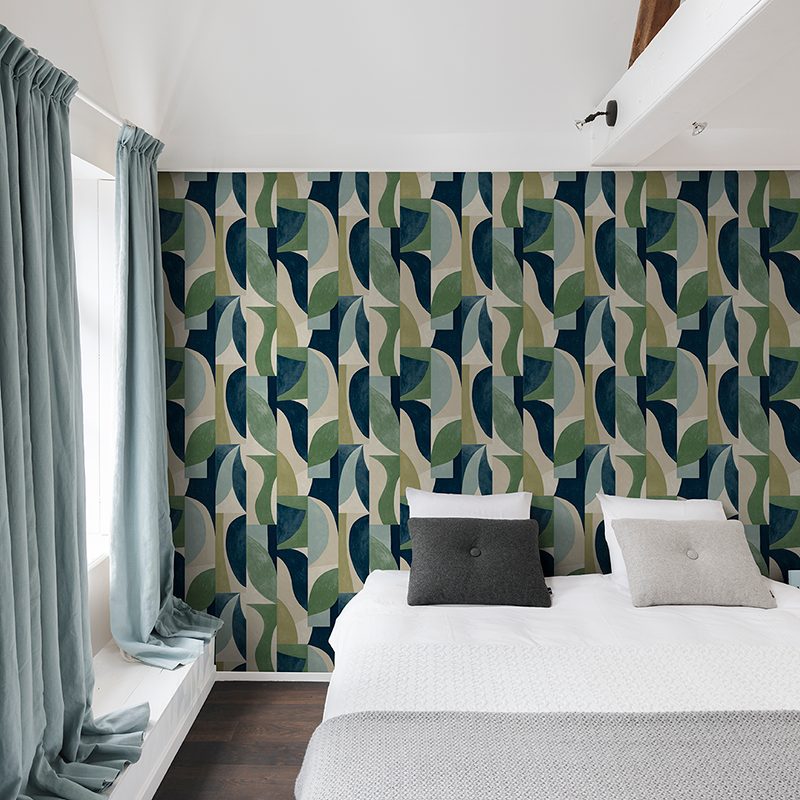 1. Jungle all the way: perfect for a hip teenage bedroom
Jungle all the way with wallpaper that combines bananas and butterflies in a merry jungle design. This vibrant wallpaper features verdant leaves and brightly-coloured details, and is the perfect solution for teenage bedrooms.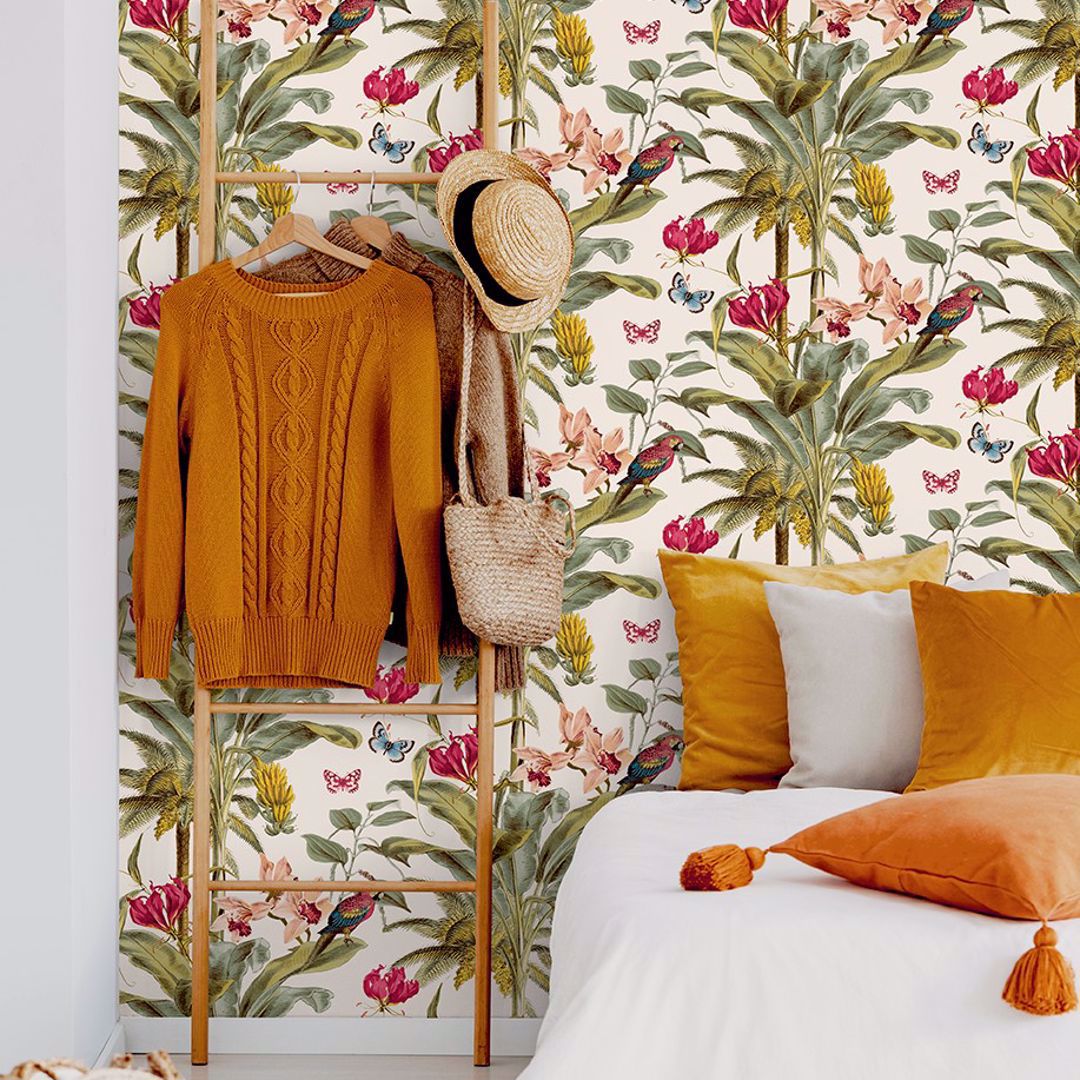 2. Monochrome leaf wallpaper for a serene bedroom
Black and white remains a timeless choice when it comes to wallpaper. This Capri Tropical wallpaper from GrandecoLife is the perfect example and an ideal way to incorporate a pattern without going overboard on colour.
3. Choose a subtle pattern for harmonious results
Linear Shell is inspired by modern furniture and lighting. This semi-plain wallpaper boasts a soft and soothing pattern and is ideal for creating a harmonious bedroom.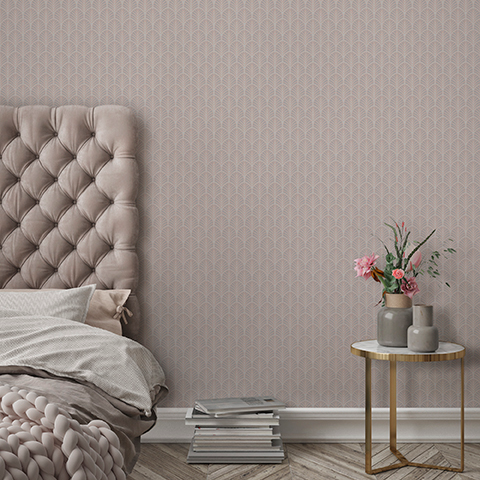 4. Lend your bedroom a luxurious new look with a wallpapered headboard
Think outside the wall. Because wallpaper is suitable for more than just walls. Give your bedroom a luxurious new look with a wallpapered headboard. Combine with noble metallic hues for a chic, elegant and haut de gamme interior.
5. A bold, industrial-style bedroom with deep green wallpaper
This bedroom is the ultimate in rugged elegance! Go for a sleek, geometric wallpaper in dark colours for a bold, industrial-style look.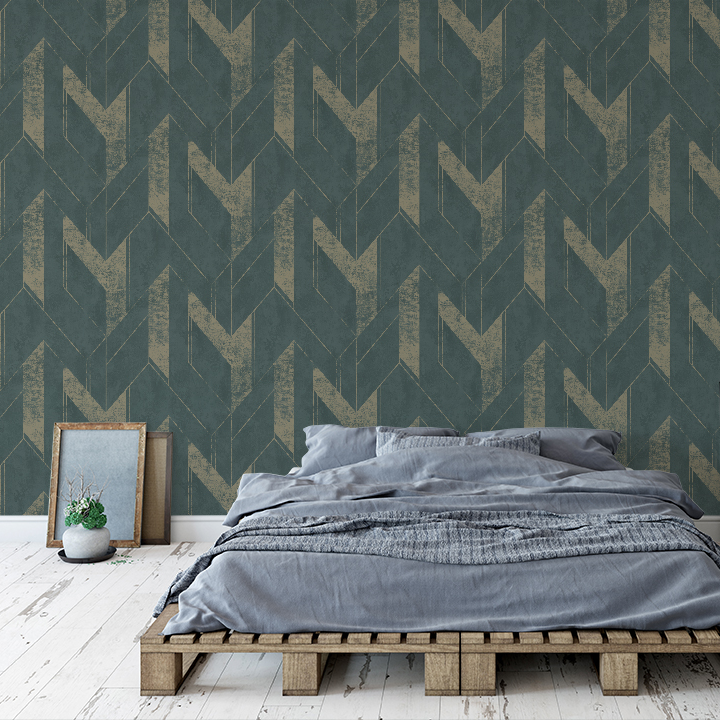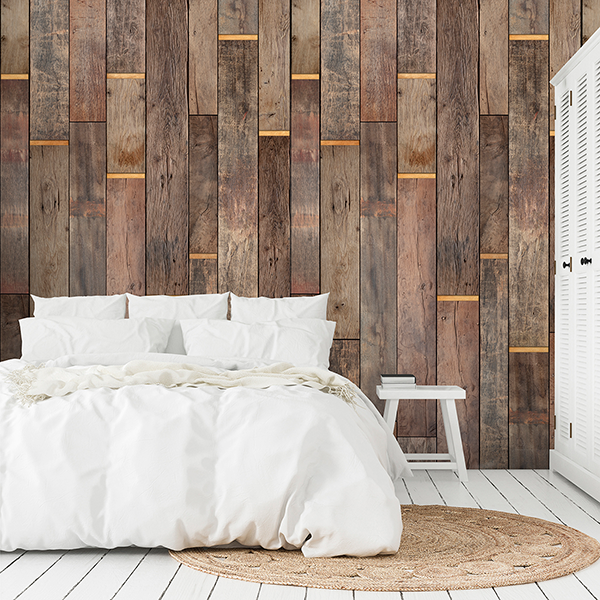 6. Realistic wood panel-effect wallpaper
Pimp your bedroom with our rustic, pier wood photo wall mural. This digital wallpaper was designed by the Grandeco team and is finished with striking gold details.
7. An instant zen vibe in the bedroom with forest wallpaper
Our landscape print vinyl wallpaper is a genuine eye-catcher. The misty forest valley with its green hues creates an instant zen vibe in the bedroom.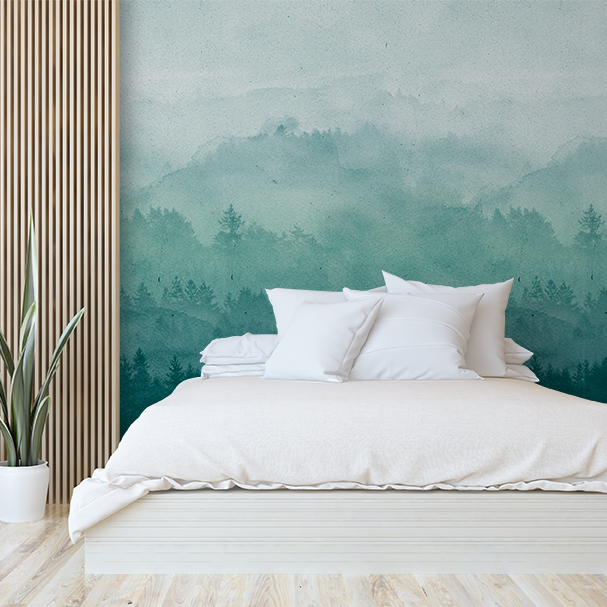 8. This leafy bedroom exudes a botanical ambience
Invite the jungle into your bedroom with the life-size Branca wall mural. This eye-catching design is 3 strips wide (159 cm) and can be repeated over your wall as desired.
9. Wallpaper your bedroom in a plaster-effect wallpaper design
Our Bosa Plain wallpaper has a painted distressed wall effect with mica highlights. This beautiful, embossed wallpaper lends a plaster-like finish to your bedroom.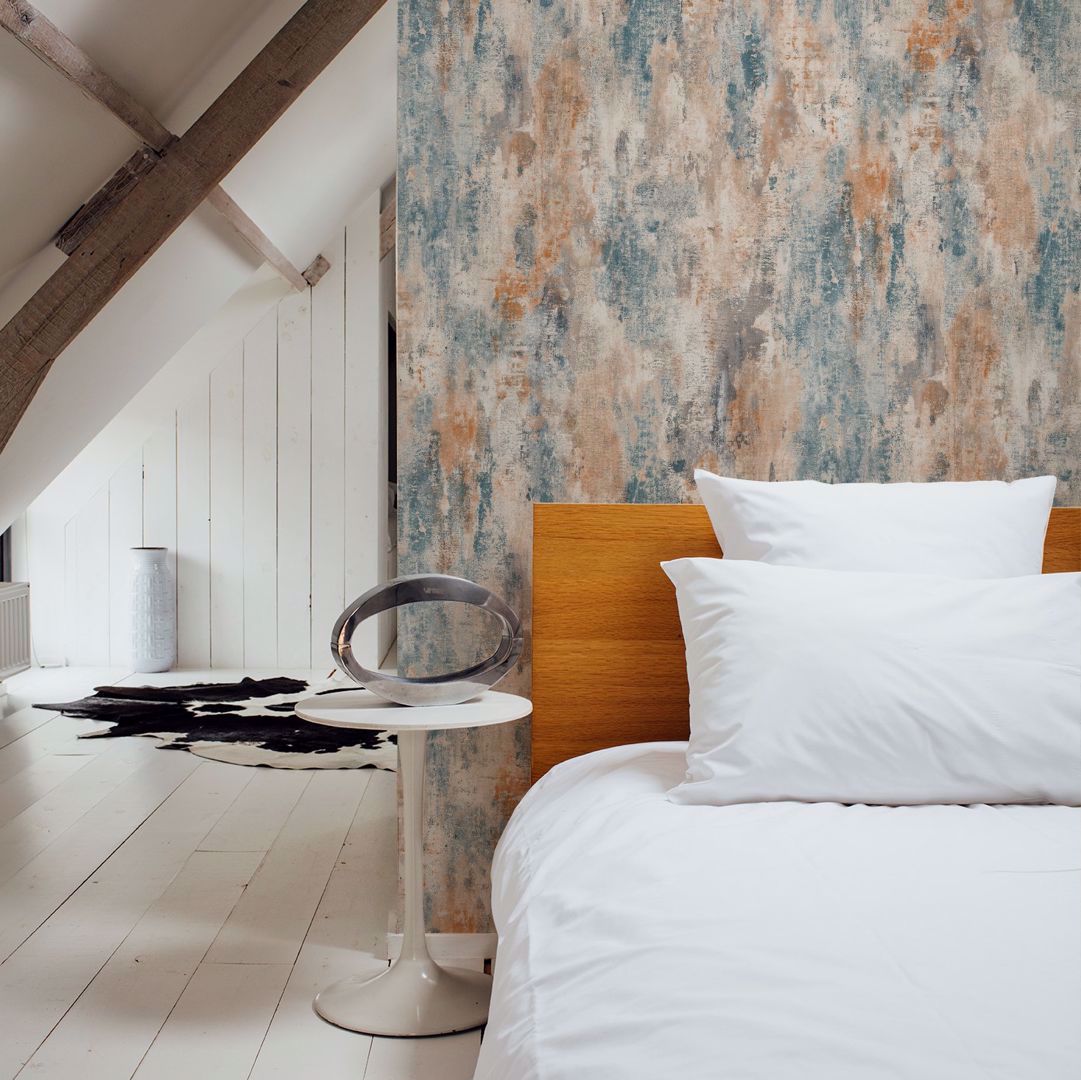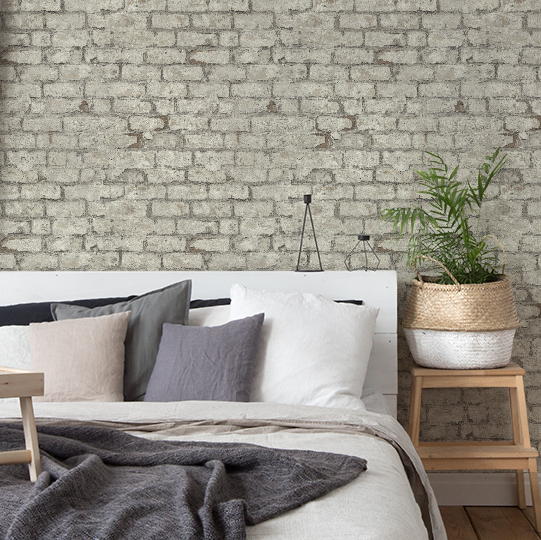 10. Create a rough and rugged bedroom with this brick-effect wallpaper
Create a rough and rugged look with the Grandeco brick wallpaper. This wallpaper invokes the ultimate industrial loft vibe in your bedroom.
Jungle Fever
Nothing less than sultry vibes with 'Jungle Fever', a collection of youthful wallpaper featuring animals, botanic leaves and daring geometric patterns in bold colours.
Other content
Inspiration Boost: create an industrial look with wallpaper
Good news for those who love brick, weathered materials and sturdy metal: an industrial interior will continue to be a great choice. Nevertheless, we spot a slight evolution in the trend, since the industrial character is becoming more refined and just that little bit more cosy with the arrival of soft and neutral tones and light fabrics.This is how you create this interior trend with wallpaper: