Light Industrial, a soft industrial interior
Light Industrial, a soft industrial interior
Good news for those who love brick, weathered materials and sturdy metal: an industrial interior will continue to be a great choice. Nevertheless, we spot a slight evolution in the trend, since the industrial character is becoming more refined and just that little bit more cosy with the arrival of soft and neutral tones and light fabrics. Hello Light Industrial! This is how you create this interior trend with wallpaper: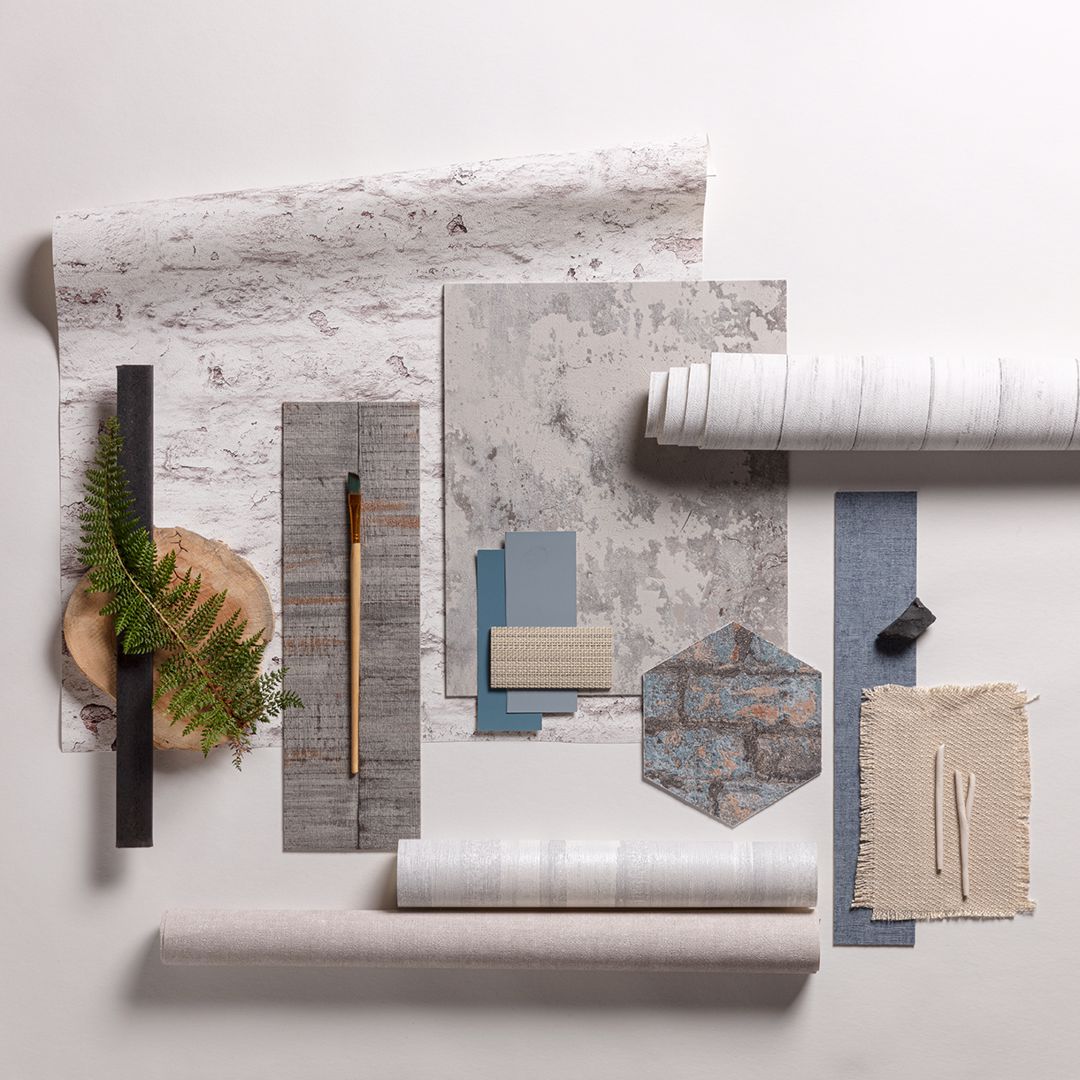 1. Weathered wallpaper
In an industrial interior you will add an extra touch with wallpaper with neutral, weathered wall effects. It is ultra-realistic and in combination with transparent, light furniture also completely in tune with the Light Industrial interior design trend.
2. Wallpaper with wood design
The Light Industrial trend unites old and new in an interior full of character. For example, furniture can be upcycled and wallpaper with an old wood pattern can be combined with soft, light fabrics.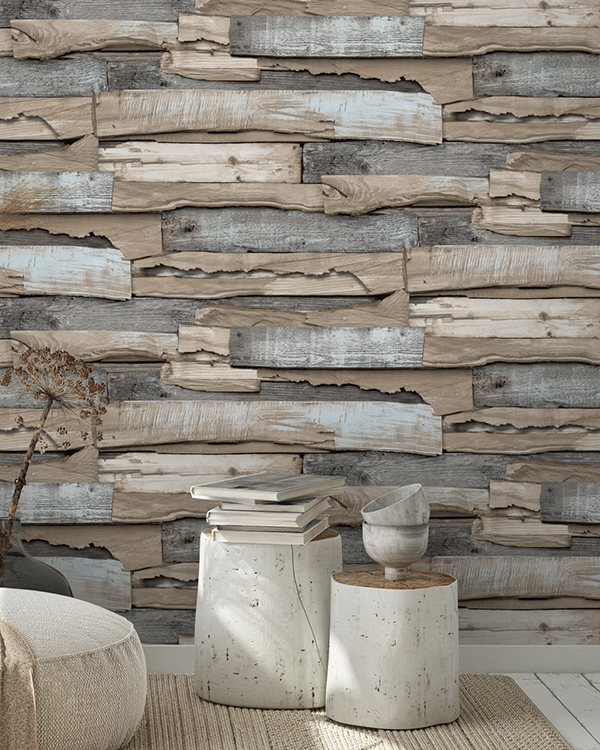 3. Wallpaper with a brick look
The brick wall also remains a feature in a Light Industrial interior. Choose wallpaper with a brick look, because it looks just as real and is much easier to maintain. It will add a wonderful loft feeling to your interior in no time.
4. Industrial wall mural
Do you have all the space you need? Then choose a great wall effect and opt for a wall mural with a brick look. That's photographic, lifelike wallpaper with a big wow factor. With a wall mural from Grandeco your home gets a trendy eyecatcher.
Related collections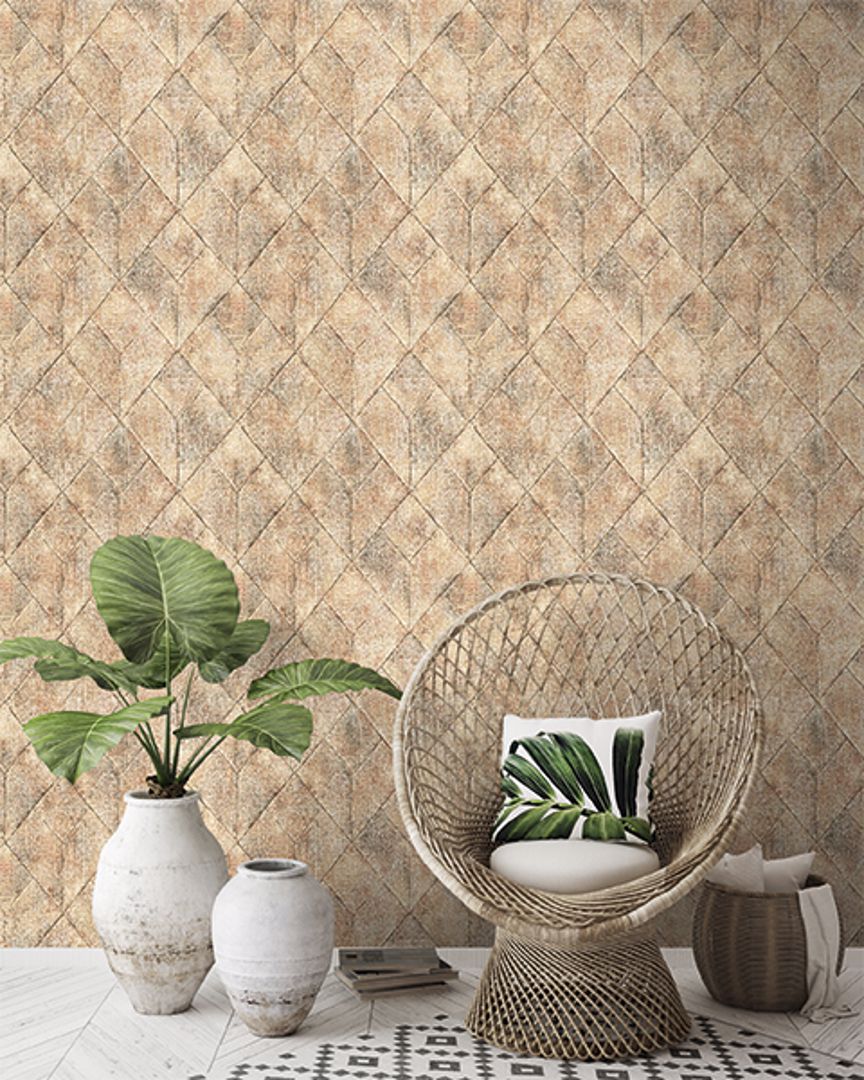 Nomad
Browse our Nomad collection and get a glimpse of the most beautiful places on earth from the comfort of your home.
Wanderlust
Get acquainted with colourful wallpaper prints and robust textures brimming with fascinating details that invite the world into your home.
Other content
Stand out with the 'King of Wallpaper'
Paul Moneypenny is known for his exuberant, eclectic style and has designed his own wallpaper collection with Grandeco. Get started with his tips and immerse yourself in his universe of quirky designs.
Creative photo wallpaper for your modern interior
Which wallpaper suits your modern interior and your personal style? Get inspired by the five themes of the Mural Young Edition XL wallpaper collection.
Related content
The style guide for creating an interior with wabi-sabi wallpaper
Looking to invite peace and authenticity into your home? Then our wabi-sabi wallpaper collection is for you! Wabi-sabi is a Japanese interior design style that celebrates the beauty of imperfection and is bang-on trend in this digital age.
Japandi, a natural, minimalist interior
The new interior design trend Japandi is a contraction of 'Japan' and 'Scandi'. This gives interiors a lot of calm, but also adds a lot more character to the house. We discern natural structures, warm colours and striking accents. This also holds for the wallpaper of which we would like to show you the most beautiful types.