Bring your tropical travel dreams into your home with jungle wallpaper
Bring your tropical travel dreams into your home with jungle wallpaper
Have you been looking forward to your tropical vacation, but traded your safari chic shaded lounging area and cocktail for a stay-at-home summer? Not to worry; with the appropriate wallpaper you can bring your exotic travel dreams right into your home. Paper a feature wall with colourful toucan wallpaper or go all-out with a stylish botanical foliage design. That's one way to get up close with a faraway jungle.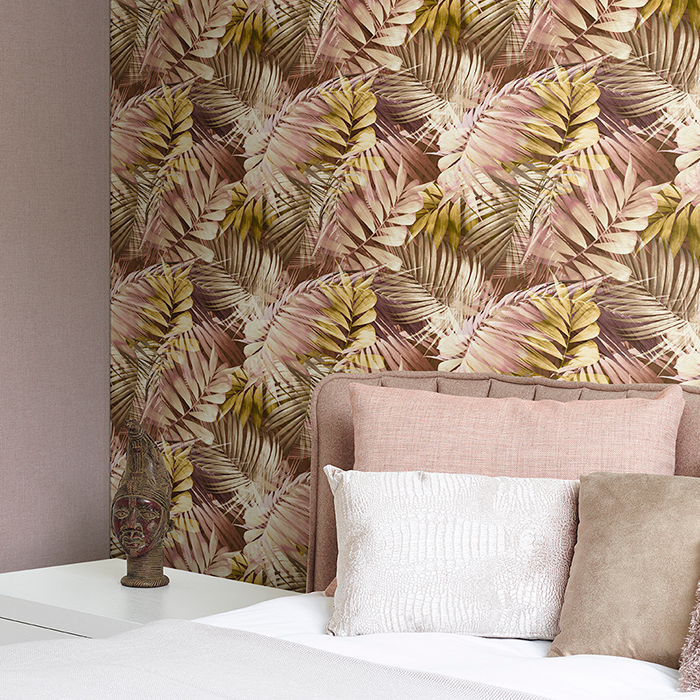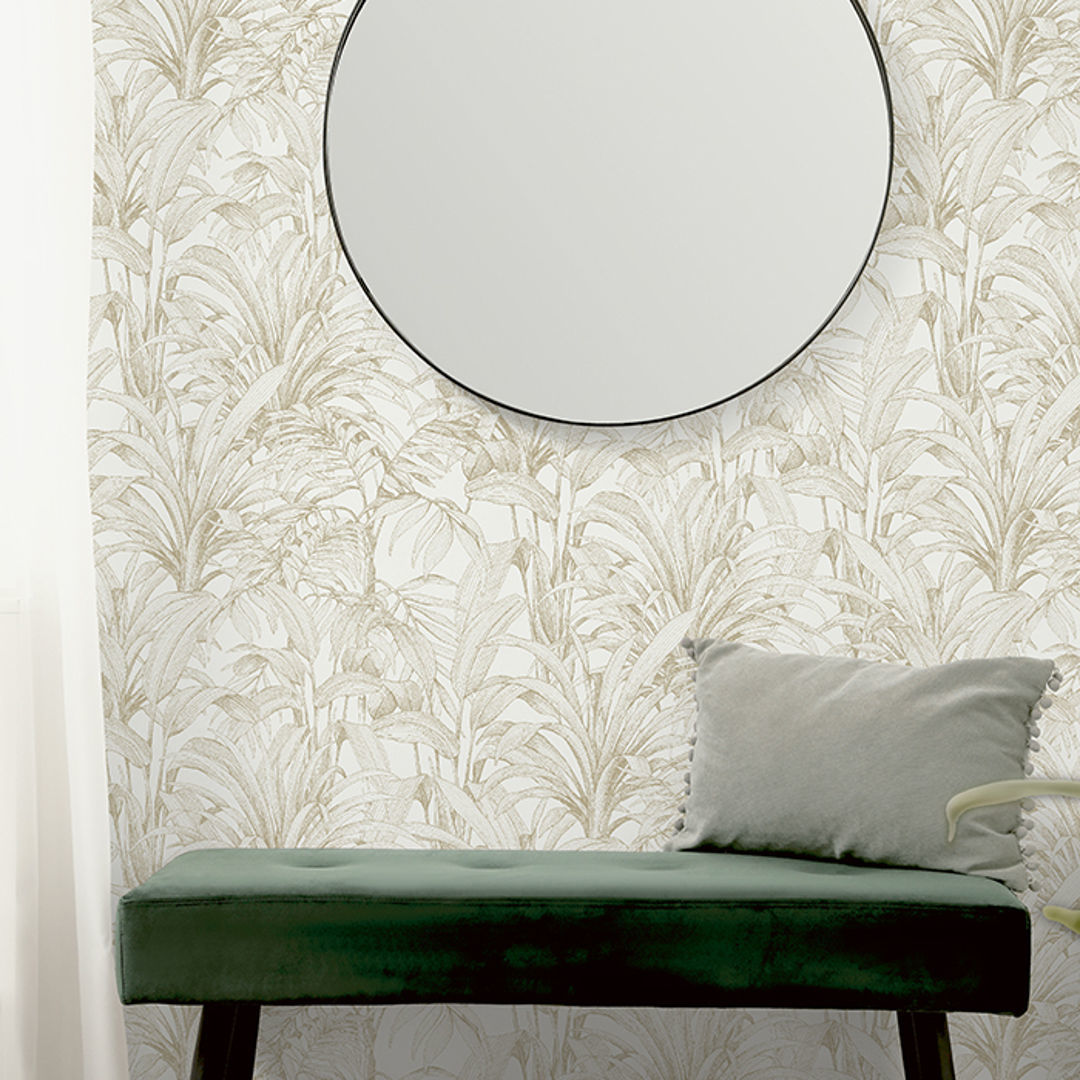 Wallpaper that makes you dream away to a tropical destination doesn't always have to be colorful to stand out. This sophisticated design features a beautiful interplay between the pristine botanical motif and subtle colour scheme.
Do you like things a little livelier? Bring summer into your home with our Tropical Cranes wallpaper. These elegant birds are printed on a dark background to add even more depth to your wallpaper.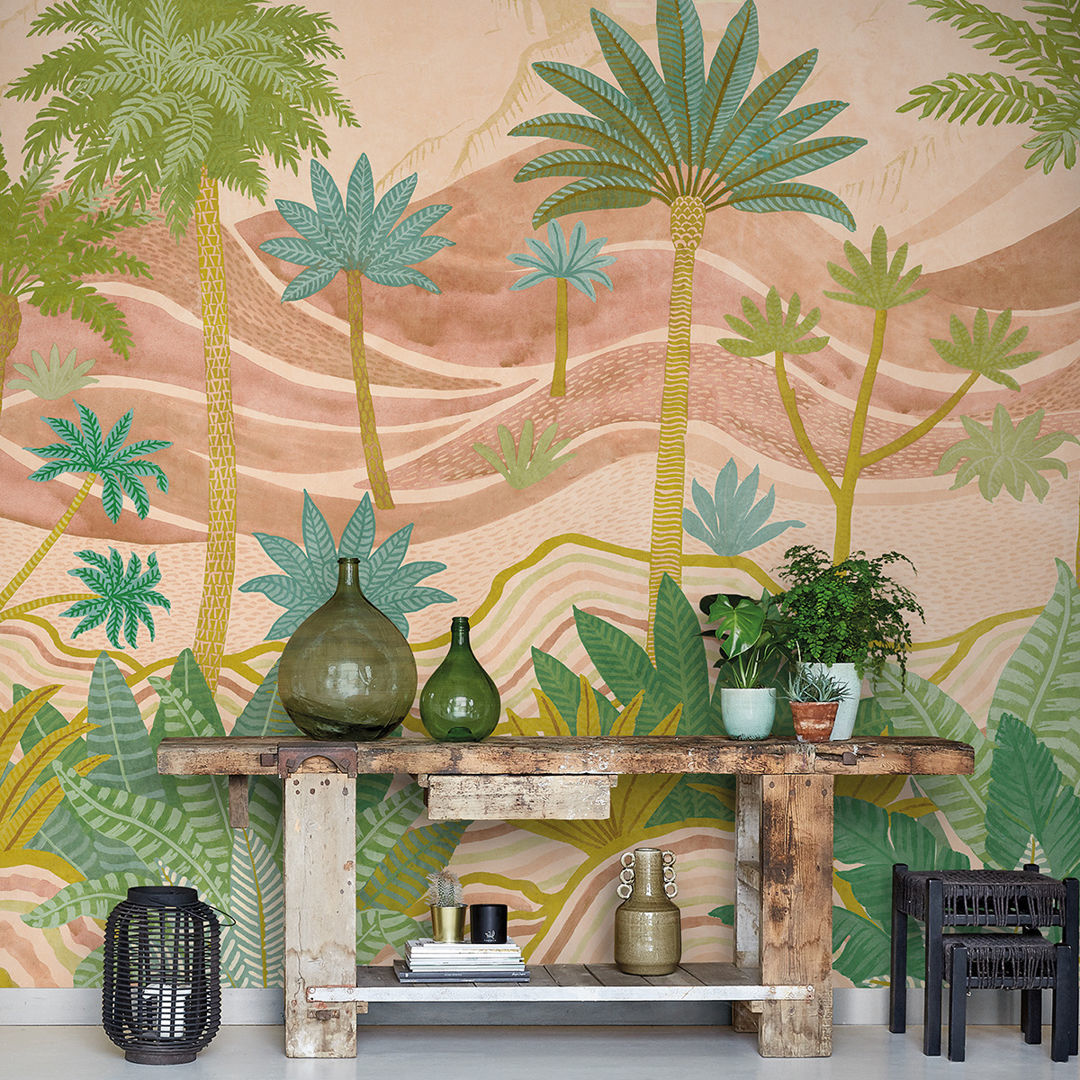 Every detail of this vinyl wallpaper in soft pink has been thought about: in the exotic landscape you will discover palm trees, mountains, flowers and plants. The ideal design to bring peace to your mind, right?
Tip: hang the mural in a room where you can relax after a long day.
Looking for the ultimate summer getaway without leaving your home? Surround yourself with leaves in different shades of green. This wallpaper shows lovely leaves in striking colours as a kind of wild bouquet on the wall.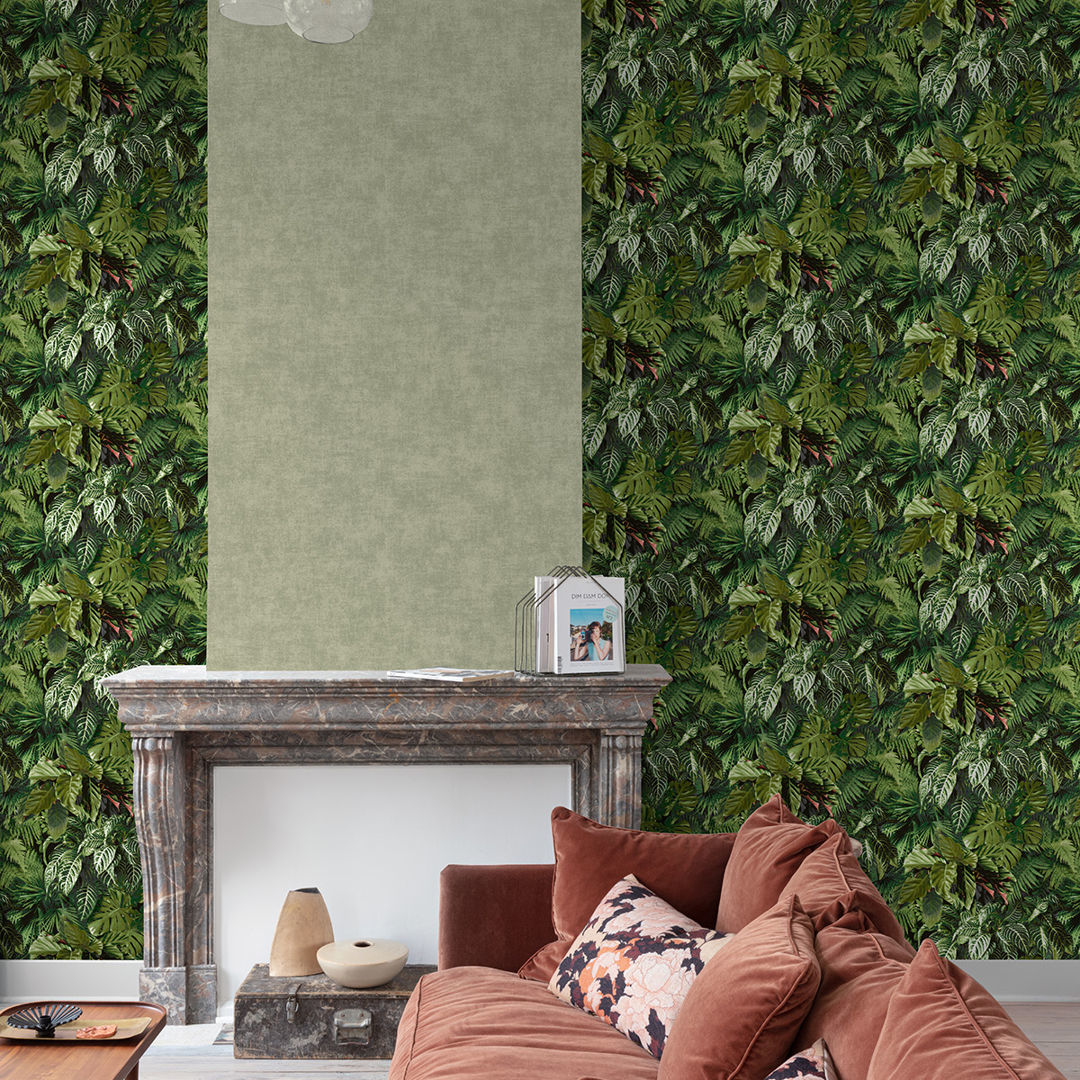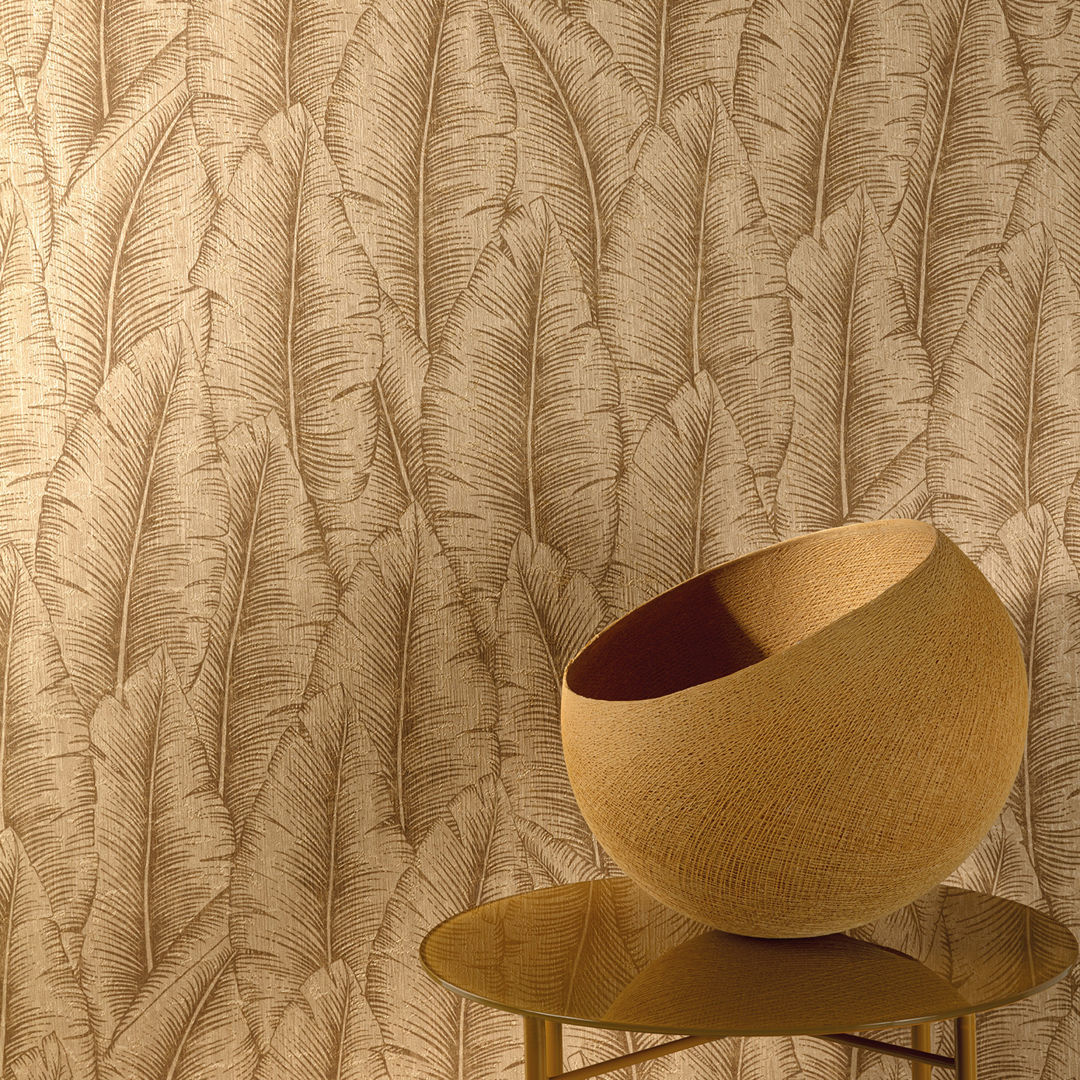 Thanks to its warm glow, this wallpaper shouts golden hour. Do you see the colorful leaf motif and the subtle warm glow in the background? This wallpaper is ready to give your interior an instant happiness boost.
For those who prefer a clean, artistic take on the jungle theme, we offer a wallpaper with a monochrome drawn leaf motif. The design is detailed with veins and shadow effects. You've never seen the jungle like this before.
Bring your safari chic travel dreams into your home with jungle wallpaper. That's one way to get up close with a faraway jungle.
For bird lovers, Grandeco created wallpaper adorned with parrots and botanical foliage. The warm hues also imbue your home with a good dose of cosiness.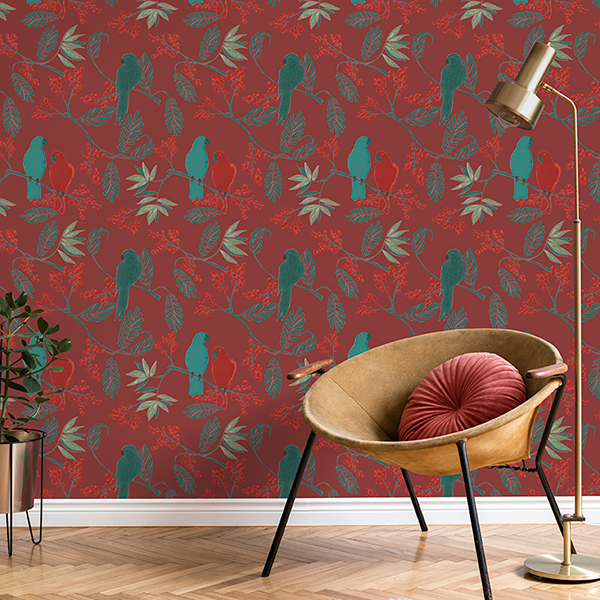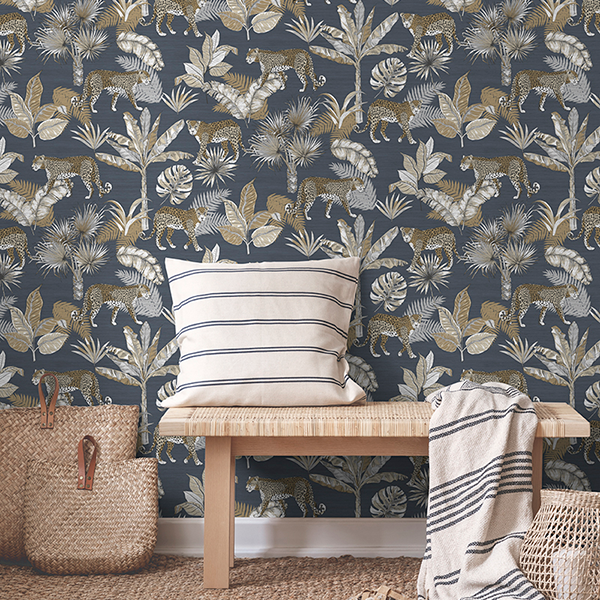 Our monochrome leopard wallpaper is a timeless and cool eye-catcher that is a particular favourite in the nursery. The leopard and palm tree design appeals to both boys and girls. You can put up this cheeky vinyl wallpaper in your living room. If you dare ...
Jungle all the way; this wallpaper features a delightful jungle design with bananas and butterflies. The banana leaves and brightly coloured details make this vinyl wallpaper a must-have for your interior.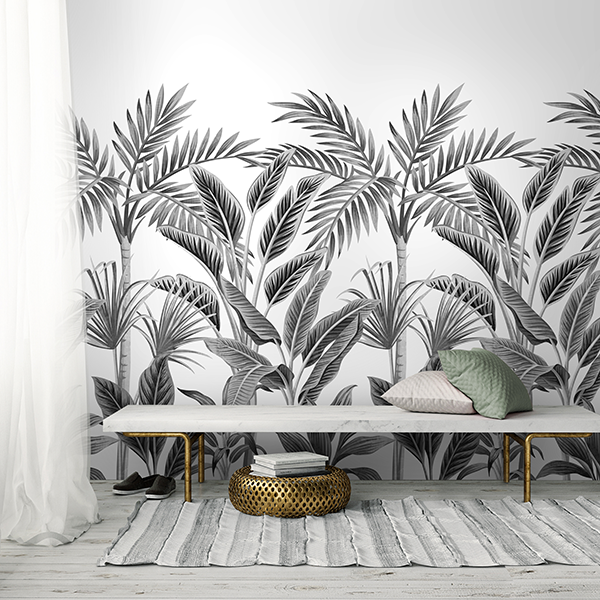 Also a fan of black-and-white wallpaper? Then you will love our wallpaper featuring drawn palm leaves. The abstract design creates a playful and stylish tropical decoration for your home.
Looking for special wall decoration? Then our Asian-inspired mural with three wallpaper strips and wooden base structure is definitely for you. The vintage wallpaper with water birds is a must-have design for every adventurer.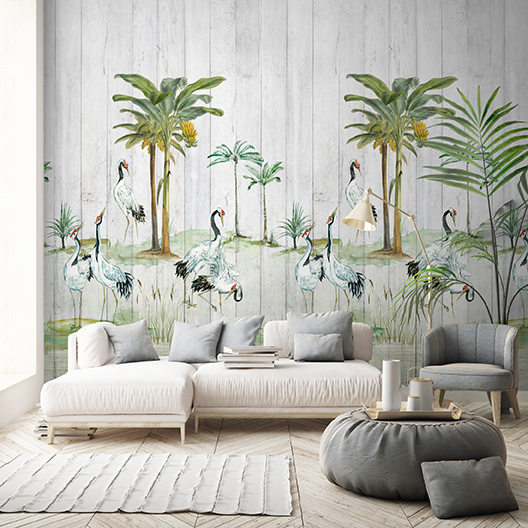 Other content
Timeless Living
Do you opt for timeless wallpaper? Grandeco has a number of tips to help you choose!
Inspiration Boost: create an industrial look with wallpaper
Good news for those who love brick, weathered materials and sturdy metal: an industrial interior will continue to be a great choice. This is how you create this interior trend with wallpaper.